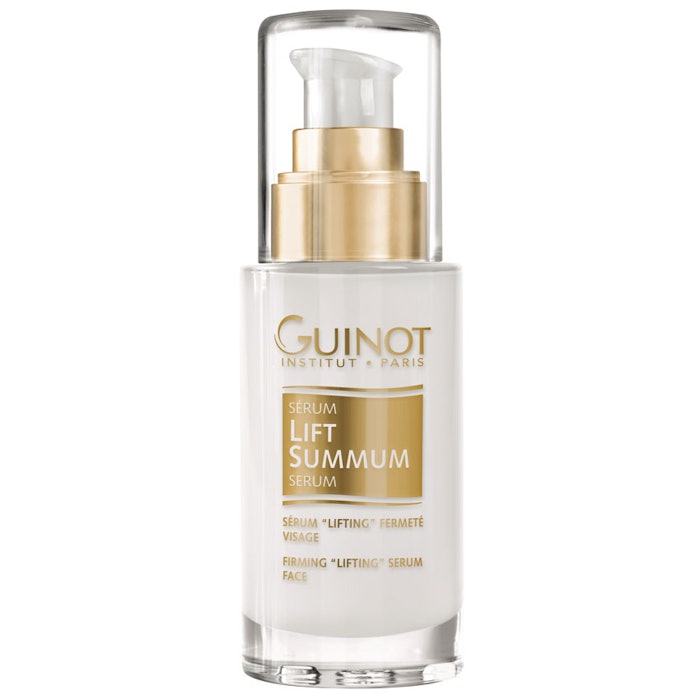 Guinot's Lift Summum Serum is an easy step to add to any skincare routine, bringing energy and youth back to the skin. Key ingredients in this serum, like Alaria Esculenta seaweed extract and hyaluronic acid, enrich the skin resulting in a more defined, youthful and resilient complexion. 
Key Ingredients
EnergyCell acts as an energy booster for the skin, combined with the production of ATP, which provides energy reserves to stimulate a healthier and more youthful complexion.
Longevitine (Alaria Esculenta seaweed extract) works together to restore the skin's elasticity by reinforcing collagen and elastin to help inhibit their deterioration.
Hyaluronic acid locks in moisture resulting in soft, supple and glowing skin.
212-532-1030, www.​guinotusa.​com