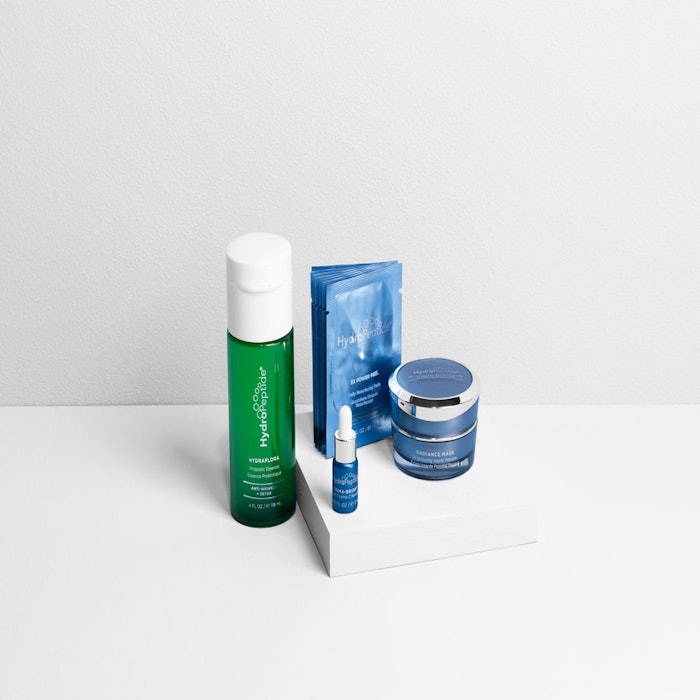 HydroPeptide's Revamp Your Regimen kit includes products that are designed to boost the skin's environmental defenses, increase cell turnover, maximize radiance and replenish hydration. 
The kit includes:
The Hydraflora Essence 

uses probiotics to balance the skin's microflora.

The Radiance Mask 

works to boost brightness while firming fine lines and wrinkles over time.

The Firma-Bright 20% Vitamin C Booster 

blends with a moisturizer to increase radiance and aid in collagen production.

Power Peel Pads 

use five gentle acids to accelerate cell turnover for smoother, softer skin.
720-283-0492, https://hydropeptide.com