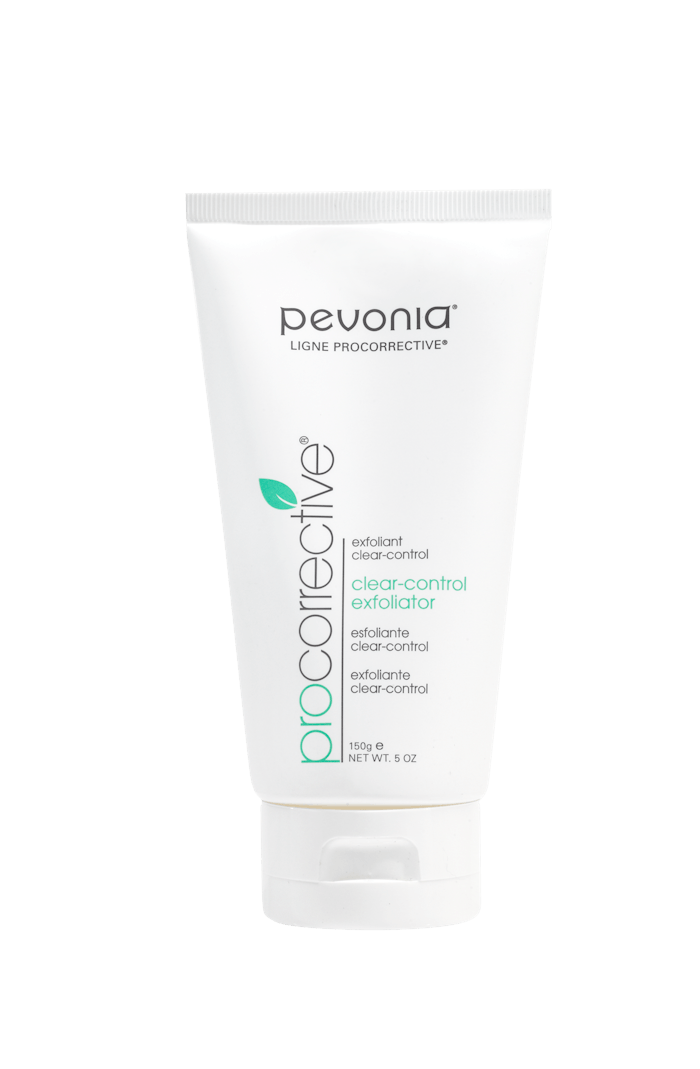 Photo courtesy of Pevonia
Pevonia's ProCorrective Clear-Control Exfoliator is a dual-action cleanser and gentle exfoliant containing a clinically proven signature blend of multi-functional ingredients to remove dead skin cells and impurities, reduce hyperkeratinization, reduce the appearance of acne lesions and support skin repair.
For outstanding results, the delicate abrasion of polished Jojoba beads traps and removes dead cells and surface impurities. The gentle keratolytic action of both beta hydroxy salicylic acid and moisture-preserving, microcitrus australasica, fruit extract alpha hydroxy acids (a.k.a. caviar lime), performs an even exfoliation, refines texture and delivers a deep clearing of the pores.
Related: Chemical Exfoliation 101: A Guide to Dead Skin Removal with Fruit
The ProCorrective Clear-Control Exfoliator includes Kaolin clay to effortlessly remove excess bacteria, oils, makeup and other impurities. Its antiseptic control over bacteria fast-tracks expedited acne lesion repair. Tea tree oil and rosemary extracts encourage a healthy skin environment for greater comfort and remarkable visible improvement.
Additionally, calendula, cucumber, and chamomile extracts soothe irritation and calm the skin to reduce the discomfort caused by acne lesions. The ProCorrective Clear-Control Exfoliator renders the skin softer, supple, moisturized, luminous and gently soothed.