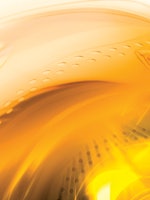 If you are like most of your colleagues, you're constantly on the lookout for new and exciting technologies to offer your clients that demonstrate just how ahead of the knowledge curve you are. One such technology that is garnering a lot of buzz within medical, esthetic and consumer circles is light-emitting diode (LED) therapy. This treatment offers a new technological advancement that provides a quick, painless and effective way to attain younger, healthier-looking skin.
     By knowing how to effectively capitalize on LED therapy, you can increase your clients' satisfaction and add to your business' bottom line.
From stoplights to skin care
     Most likely, you encounter LEDs on a daily basis without even realizing it. Found in various types of electronics, such as traffic lights, cell phones, digital clocks and remote controls, LEDs quite literally light the world. 
     Recently, scientists from Light BioScience have discovered that certain LEDs can be used to stimulate collagen production in order to produce healthier, more radiant skin. Because LEDs don't use filaments for illumination, they give off a low amount of heat, thus providing a safe and noninvasive skin care treatment.
     Before purchasing a LED device, however, it's important to do your research. Know what you are buying, what the device is cleared to do by the U.S. Food and Drug Administration (FDA), and what allowable claims it can make.
Adding LED to the menu
     Incorporating LED therapy into a spa menu is not as challenging as one might think. Luckily, LED treatments are versatile and can fit into several different categories. LED photomodulation sessions have been shown by physicians to help reduce redness and skin irritation, so they are the ideal post-treatment for procedures such as photofacials, microdermabrasion and chemical peels. LED treatments also can be a great add-on to waxing services because the light can help to calm and soothe waxed skin, causing the redness to subside more quickly than it would on its own.
Selling the treatments
     Make sure that the LED device you purchase comes with staff training, as well as plenty of educational and supporting marketing materials. Because LED therapy is beginning to generate attention in the media, many clients are seeking out spas that offer this service. Promote the fact that you have added this to your spa menu. One of the most effective ways to do so is by implementing mailings to current and prospective clients, placing signage throughout your spa, advertising in local and community papers and magazines, and educating staff on how to generate excitement about this new service.
Promoting skin fitness
     The ultimate goal in caring for your clients is to create skin that is healthy and beautiful. LED treatments can be instrumental in attaining this goal when they are incorporated as part of a regular skin care regimen. These treatments result in skin that is rejuvenated, even in tone and color, and richer in collagen—all without the side effects or downtime that can be associated with invasive procedures.
     The future seems limitless for LED therapy, as well as its effectiveness in treating a variety of issues—from acne and acne scarring to promoting hair regrowth. Keep abreast of news and media reports regarding studies being performed with LED devices, and be aware of FDA approvals for these units.
This is an excerpt of an article that ran in the January 2007 issue of Skin Inc. magazine. Contact Allured Publishing to purchase an issue for the entire article: 630-653-2155.