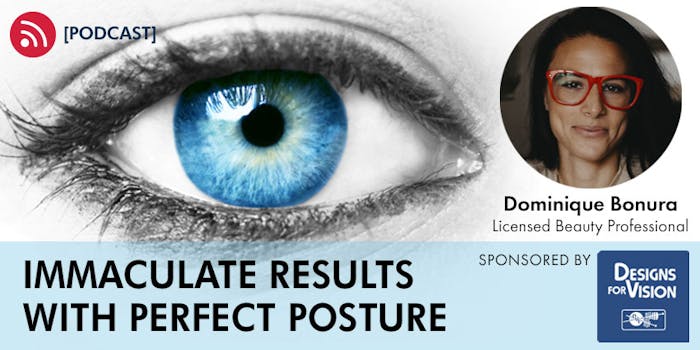 Do you know what loupes are? They are most popularly used in dentistry, so you may not, but they can make a huge difference in your vision--and posture--during your facial treatments.
Join us as we sit down with Dominque Bonura to learn how medical grade loupes can benefit not only your treatments but also your body during treatments. Find out how they allow you to see better, improving the quality of your treatments. Also, learn how they can improve posture and alignment, to keep you comfortable and preventing early exhaustion.
Dominique Bonura is a a licensed beauty professional specializing as a volume lash artist and trainer and currently also a business and mindset coach. She has been a celebrity and TV makeup artist, hair stylist and wardrobe stylist for over a decade. She is also a sponsored sanitation and safety speaker for our beauty industry focusing mainly on the ergonomics of how we work day to day.