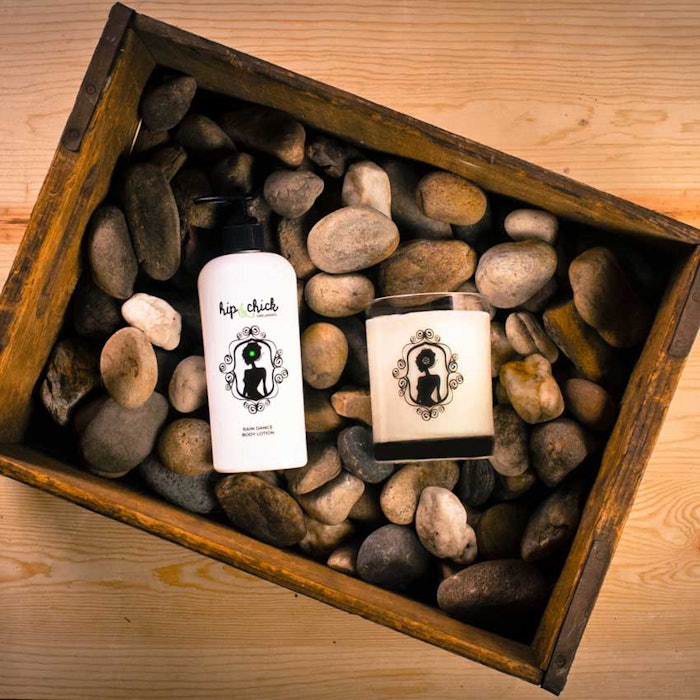 The Rain Dance Collection consists of the Rain Dance Body Lotion and the Rain Dance Soy Candle.
The body lotion smells of musk and lily of the valley in order to invade the senses and relax the body.
The clean-smelling moisturizer is antioxidant-rich and is swirled with green tea, vitamins C and E, shea butter and jojoba.
The soy candle fills the air with a non-toxic scent, which makes the air smell like clean rain and a hint of the woodsy outdoors. 831-345-7352, www.hipandchick.com