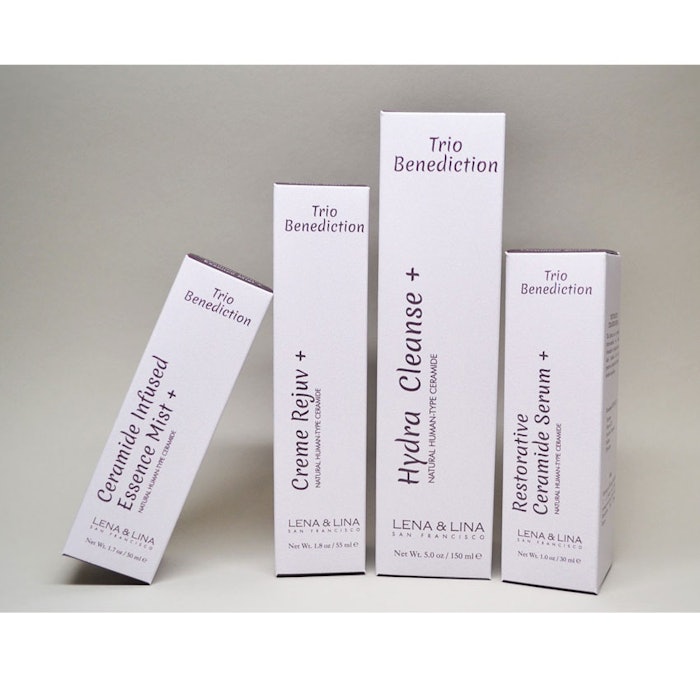 The Trio Benediction Collection is a four-product collection helping revitalize the skin with a natural human-type ceramide. The collection hydrates, brightens and transcends age and takes care of the skin to be fresh for years to come.
The collection includes:
Ceramide Infused Essence Mist +, which 

refreshes and revives the complexion, protecting the skin. This product ensures radiance and locks in the healthy look of the skin.

Creme Rejuv + 

reinvigorates the skin. The moisture lock creates a barrier of defense to keep the skin bright, hydrated and supple. 

Restorative Ceramide Serum + 

reinvigorates and moisturizes the skin. This product promotes a repaired and refined complexion.

Hydra Cleanse + 

locks in the skin's moisture to create a barrier of defense against the elements of everyday life. The skin's pH will be balanced, leaving the skin looking hydrated and brightened.
415-737-5362, www.lenalina.com