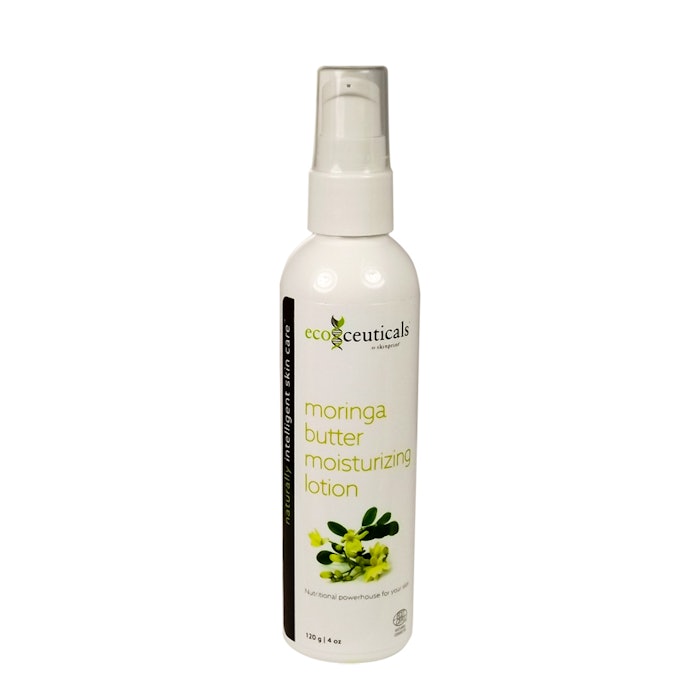 As part of the Eco-Ceuticals line, Moringa Butter Moisturizing Lotion provides vitamins, protein and amino acids to help leave skin feeling soft, supple and hydrated. The sheer and lightweight lotion sprays and melts onto skin.
While its antioxidants help prevent free radical damage, the product provides skin with vitamins, protein and amino acids and contains virgin coconut oil.
This lotion spray consists of seven times the vitamin C of oranges, four times the vitamin A of carrots and the calcium of milk, three times the potassium of bananas and two times the protein of yogurt.
Meanwhile, moringa provides a rich and rare combination of:
Zeatin

Quecetin

Beta-sitosterol

Caffeoylquinic acid

Kaempferol
800-234-1308, www.skinprint.com