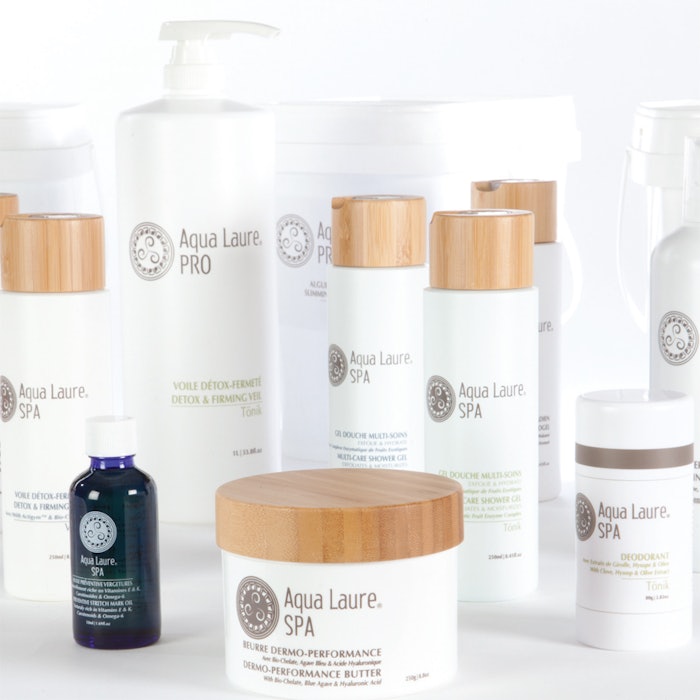 The Circadian CryoGel, Detox & Firming Veil and Effervescent Exfoliating Gel are all part of the a body treatment line, Aqua Laure, which contains maximum active ingredients and has various benefits for skin.
 The Circadian CryoGel was formulated to smooth skin and reduce the appearance of cellulite, helping slim the figure. Overnight, the product reduces subcutaneous fat deposits, while during the day the product promotes lipolysis.
The Detox & Firming Veil is formulated with Actigym to benefit slimming. The ingredient improves tissue tone and firmness, reduces the size of the abdomen and hips and tightens the skin around the triceps.  
The Effervescent Exfoliating Gel is formulated with eggplant, caviar lime pearls and yogurt and works as a dielectric muscle relaxer, which can detoxify, improve cellular renewal, heal and fill in lines. 800-361-1361, www.francelaure.com