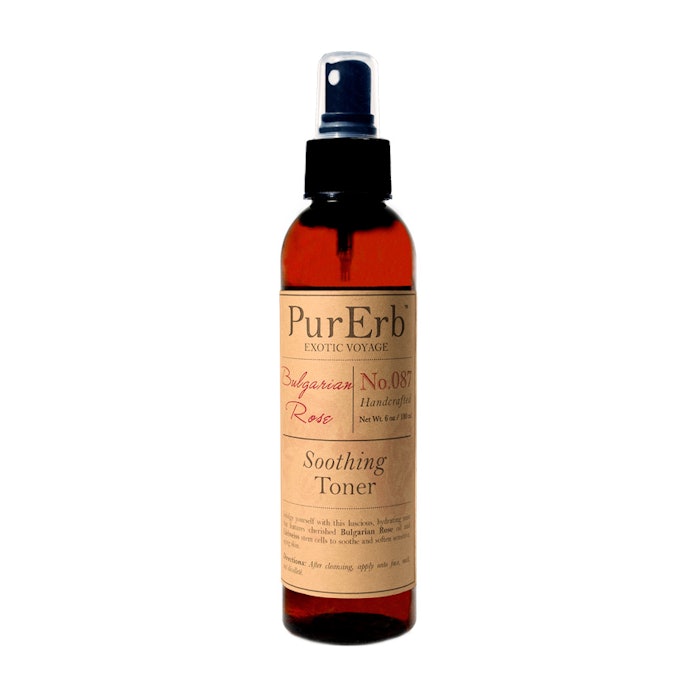 The Bulgarian Rose Soothing Toner is a hydrating mist with a rose aroma, helping quench thirsty and environmentally stressed skin.
Featuring Bulgarian rose essential oil along with Edelweiss stem cells from the Edelweiss flower—which thrives in the cold, dry air of the Swiss Alps—among other key ingredients, this product contains natural moisture-attracting and moisture-retaining properties.
The toner is formulated to provide antioxidant, anti-inflammatory and anti-aging benefits, while improving skin tone and reducing the appearance of skin imperfections.
Additionally, the ingredients are known for easing tension, soothing negative emotions and alleviating anxiety, helping energize users. 888-327-8188, www.purerbskincare.com