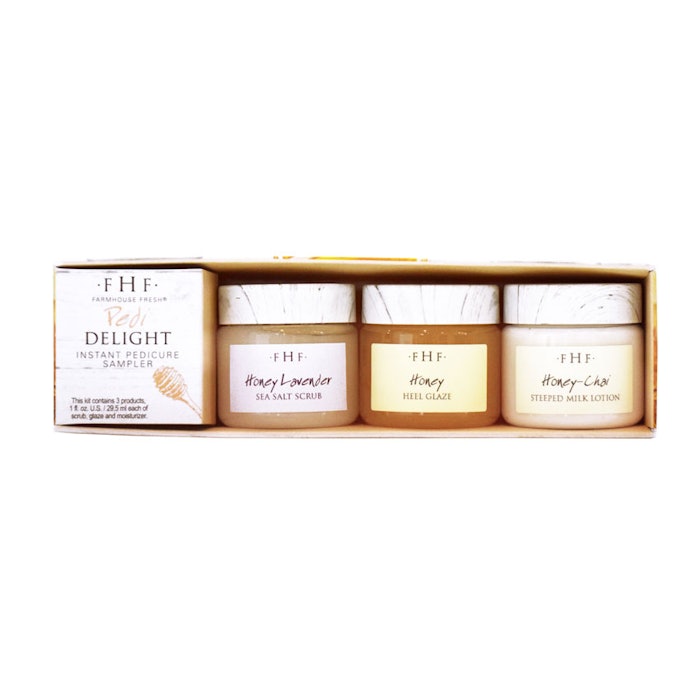 Pedi Delight Mini-Sized Travel Set includes three at-home pedicure products in miniature sizes. These products buff away rough spots, hydrate the skin and nourish the feet. This set is travel-sized friendly. 
Products in Set
Honey Lavender Sea Salt Scrub: uses fine grain sea salts to buff away rough spots.
Honey Heel Glaze: is a honey and aloe leaf juice serum to hydrate and nourish.
Honey-Chai Steeped Milk Lotion: uses organic cardamom and coconut milk.
888-773-9626, www.farmhousefreshgoods.com