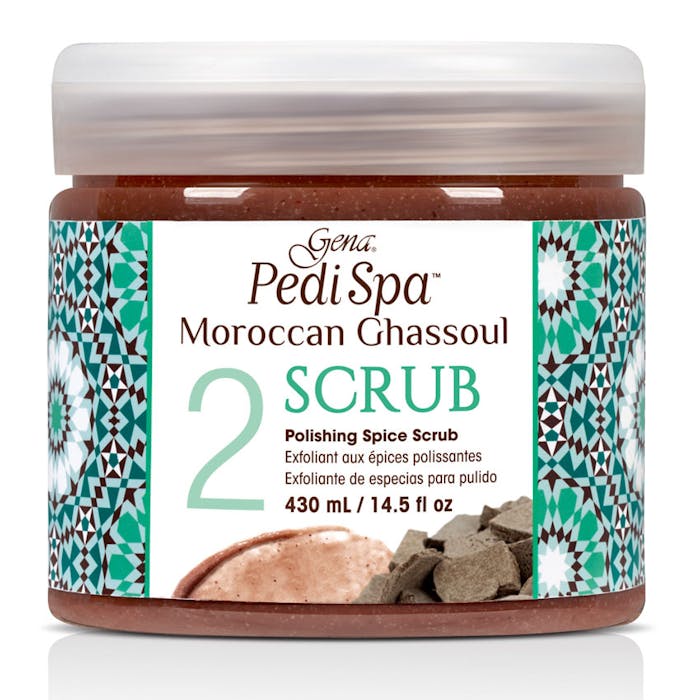 The Moroccan Ghassoul System is a line of products featuring clay from the Atlas Mountains to purify, polish and restore the feet. The four-step detoxification system includes:
Cleansing Minerals Soak: Infused with Moroccan Ghassoul minerals and rose water, the foot soak deeply cleanses without overdrying.
Polishing Spice Scrub: Formulated with Moroccan Ghassoul, walnut shells, lemon and mint, the exfoliating scrub refines and clarifies dull skin.
Nutrient-rich Nourishing Mask: The Nutrient-rich Nourishing Mask replenishes and restore the skin with rich minerals while rejuvenating with eucalyptus.
Replenishing Massage Lotion: Enriched with Moroccan Ghassoul clay, the rich cream moisturizes dry skin and features a fresh orange blossom fragrance.
800-621-9585, www.genaspaproducts.com