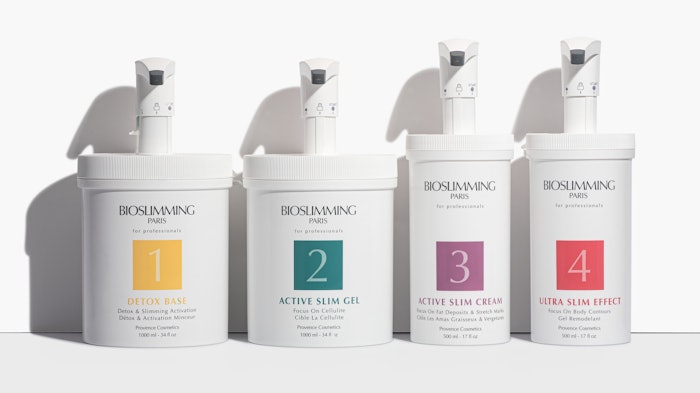 Bioslimming has updated its popular Bioslimming Active Wrap with new packaging and pumps that make it more convenient for therapists to perform professional treatments. 
The Bioslimming Active Wrap is a high-end body contouring treatment known for its visible, long-lasting results. The professional-only treatment occurs in two steps involving targeted products and application techniques for: 
Reduced appearance of "orange peel" skin
More slim, firm and toned look
Minimized fat deposits
Toxin and waste elimination
Lymphatic stimulation
Lipolysis and fat burning
Improved circulation
Bioslimming Active Wrap is comprised of four products, exclusive to professionals, packed with essential oils, algae, caffeine and plant-based thermo actives (both hot and cold) to stimulate subcutaneous tissue and fibroblasts.