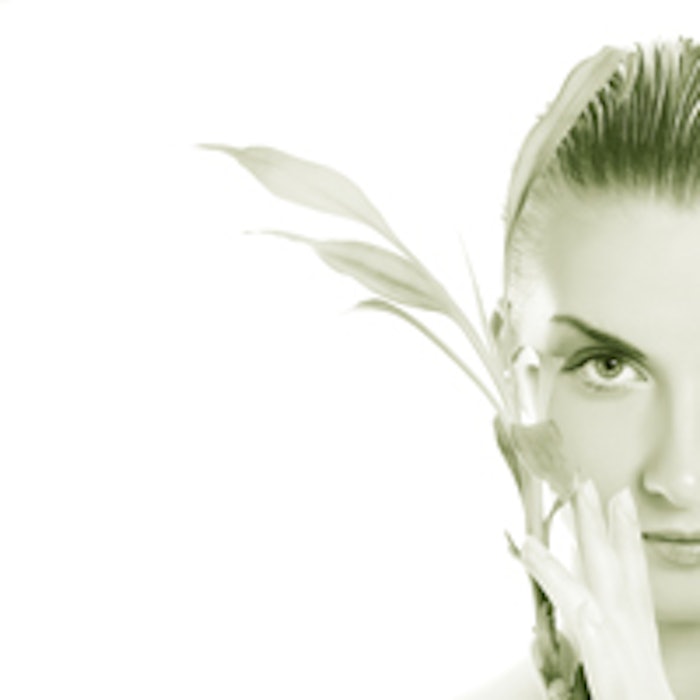 In today's economy, continuing your education on a budget is key. Whether you are looking for strategies on how to prosper during challenging times or want to learn about the latest in ingredients and technology, the Face & Body® Midwest 2010 product-neutral Advanced Education Conference Program has something for you.
Conference program tracks
On Saturday, March 27, attend product-neutral sessions in topic-related tracks that encompass a variety of education options focused on particular areas of the industry. Conference sessions can be attended by following one of four particular tracks, or by mixing yourself up a customized selection. The program runs from 9 am–4:15 pm.
The Business-building track is designed specifically for spa owners, and offers the proven business solutions and profitability pointers necessary to excel in today's competitive market. Session topics include:
Staffing: Getting the Right People on the Bus
Elaine Sauer, Mario Tricoci Hair Salons and Day Spas
Branding: Living and Breathing Your Brand
Kate Leydon, Ruby Room, The Style of Wellness
Upgrade Your Spa Income Without Selling
Jamie Scalise, The Spa at Del Monte
What's in Store—Lessons From Big Box Retailers
Carol Phillips, Spa Smarts
Spa Branding Through Online Media
Carolyn Brundage, Pretty City, Inc.
The Esthetic Science track offers in-depth sessions on this hugely popular topic. This track was designed for spa professionals who want to take their education to the next level in the arenas of chemistry, ingredients and formulations. Sessions include:
Cutting-edge Ingredients 2010
Rebecca James Gadberry, YG Lab¯oratories
Peeling Skin with Vitamin A to Balance Skin Energy and Redirect Toxic Cellular Accumulations
Christine Heathman, GlyMed Plus Skin Care
Oncology Esthetics in Your Spa
Morag Currin, Touch for Cancer Online
Extrinsic Aging
Carl Thornfeldt, MD, Episciences, Inc.
The Medical Esthetics track features the latest trends and best practices in the field of medical esthetics, and is co-sponsored by Merge® magazine and Chicago's True University Esthetics. Sessions include:
The Top 10 Myths and Realities in Cosmetic Medicine
Steven H. Dayan, MD, FACS, Dayan Facial Plastic Surgery
Physicians and Estheticians: Maximizing the Relationship
Jennifer Wild, DO, PCA Skin
Learn How Peeling Treatments Can Enhance Laser Results
Terri Wojak, True University Esthetics
The Oprah Experience: A Guide to Thriving in a Medical Office
Tracy Drumm, IF Marketing
Lymphatic Drainage
Linda S. Roherty, True University Esthetics and Klose Training & Consulting LLC
The Wellness/Sustainability track offers the latest trends in health and wellness, from fitness and alternative therapies to nutrition and aromatherapy, as well as how to bring sustainability to the spa. Sessions include:
Empathy: The Heart of Esthetics
Anne Martin, Anne Martin Skin Care
Whole Remedies for Holistic Skin Care
Jimm Harrison, Phytotherapy Institute for Healthy Aging and Holistic Beauty
Stress! Cortisol? And the Esthetician
Lucille Parker, Valley Paramedical Skin & Health Care
Nourishing the Skin and Body with Traditional Chinese Medicine
Michelle O'Shaughnessy, Aesthetic Acupuncture Clinic
The Art and Science of Facial Massage
Lydia Sarfati, Repêchage
Supplier classes
On Sunday and Monday, March 28 and 29, 2010, industry suppliers will present their specific products and techniques, and conduct hands-on demonstrations and lectures in more than 30 separate Supplier Classes. Learn from the experts themselves and gain valuable face-to-face time with your favorite suppliers in an informative and interactive setting.
Register today
Join us at Face & Body Midwest 2010 to help elevate your education to the next level. Register today by visiting www.FaceandBody.com/midwest/register.