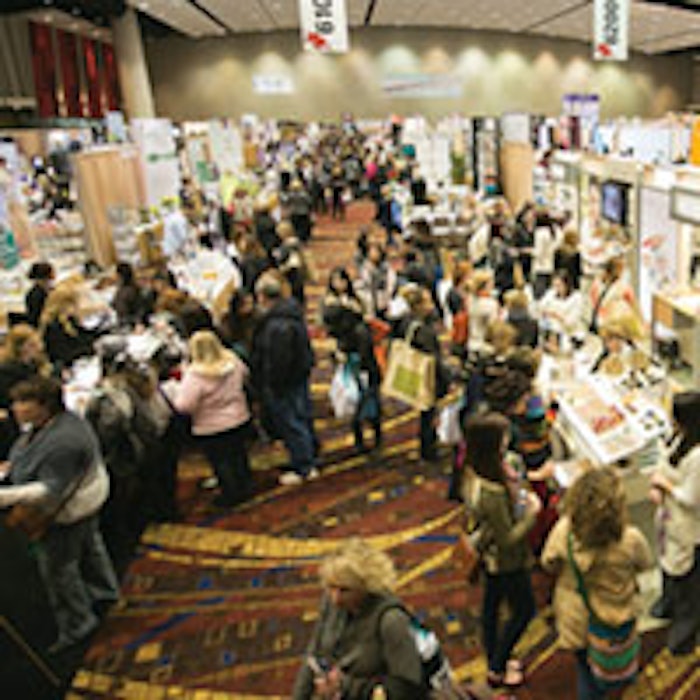 I recently had the chance to attend an industry event. However, when I arrived I wasn't focused on the forthcoming networking opportunities or the educational session I came for, but rather on the e-mails that needed to be responded to, the calls needed to be made and my lengthy to-do list.
I lifted my head from my cell phone for a moment as I was entering the event and was greeted by a smiling face. I smiled back. Moments later, I picked up my registration badge and a familiar face approached me. It was a vendor that I communicate daily with via e-mail—it was so nice to see them face to face! It was at that moment I remembered why I attended this event.
As the event continued, I had the opportunity to see several vendors that help to make Face & Body® Midwest Spa Conference & Expo possible—I was able to see their smiling faces and communicate with them on a deeper level than e-mail and phone conversations allow. I heard about the latest and greatest in my industry and connected with new companies—this is what live events are all about—face to face interactions with people that have the same interests, passions and goals!
At the Face & Body Midwest Expo on March 21–23 in at McCormick Place West in Chicago, you will be able to do just that. Take the opportunity to meet with suppliers that you have been meaning to research, connect with old friends that have been in the industry for years, and make new friends with incoming professionals—the possibilities are endless!
What will you discover?
There will be more than 160 booths with more than 100 suppliers to meet with on the Expo floor. Face & Body strives to bring the most innovative brands to the show floor. The Expo is filled with companies that are just starting out, as well as companies that have been providing the industry with the most up-to-date technology for years. Don't forget to meet old friends at the Skin Inc. booth, 6039, to charge your phone, take a load off your feet and check out the latest issue of the magazine.
Set goals for yourself
Taking the time to plan your days will help you get the most out of your Face & Body experience. Begin by checking out the exhibitor list at www.FaceandBody.com/midwest/exhibitors. Next, schedule time with the suppliers that you have been working with for years to hear about their newest innovations during the Supplier Classes, which can be found at www.FaceandBody.com/midwest/education. Lastly, take the time to get to know your fellow attendees—networking can be challenging, but once you realize that everyone attending the Expo has the same passion for skin care as you do, it becomes much easier to make new connections.
Take time for education
Face & Body knows the importance of continuing the learning process and prides itself on delivering top-notch education. Saturday's Advanced Education Conference Program is full of product-neutral education from the best in the business; you also have the opportunity to receive up to six Illinois continued education units (CEUs) by attending the classes. And don't forget—Sunday and Monday are full of free supplier education, where you can hear from your favorite suppliers and watch product and treatment demonstrations.
Classes are a fantastic time to network too—the peers gathered around you are interested in the same topics and are probably facing the same issues as you are with your clients.
Access to America's Beauty Show® (ABS)
Make sure to set aside time for ABS! Located right across the concourse from the Face & Body Expo is a thriving expo floor with everything the beauty industry has to offer. All the latest hair, nail and makeup trends can be found on the ABS expo floor, which every Face & Body registrant has free access to.
Face & Body Midwest is full of opportunities for skin care professionals to network, learn and explore. As soon as you walk through the doors you will remember why you invested in your career by attending this face to face event—there is nothing better than being surrounded by people that have such a full passion and excitement for the same subject as you do!

Emily Mohn is the assistant show manager at Allured Business Media for both Face & Body Midwest and Face & Body Northern California. She graduated magna cum laude from Ohio State University and is a member of International Association of Exhibitions and Events.