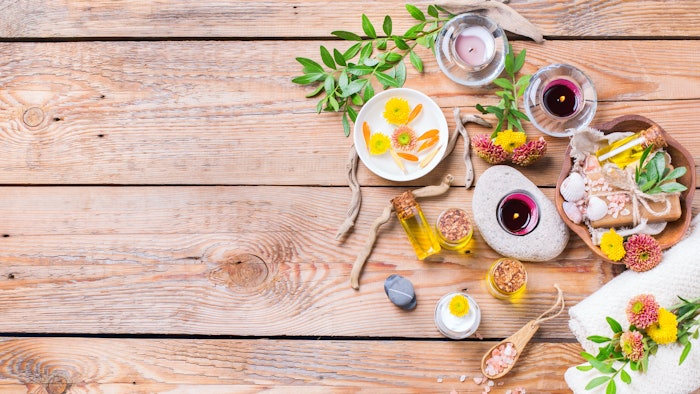 THE WELL at Mayflower Inn has introduced the Sensory Fall Experience, a series of seasonal services that address all five senses for total well-being.
1. Hearing
Barbara Close, founder of Naturopathica, discusses the fundamentals of skin health through a holistic lens over a garden-inspired luncheon, followed by a complimentary consultation and mini facial.
Related: How To Engage All Five Senses in Yoga Classes
2. Touch
The Forest Craniosacral treatment is a therapeutic outdoor experience. It involves gentle, noninvasive, resonance-based techniques coupled with the power of nature. Guests enter a deep state of relaxation and tension release surrounded by fall foliage. 
3. Smell
As part of the property's Better Sleep Program, guests are immersed in the soothing lavender scent of the Relax Everything Mist. The scented spritz is paired with other relaxing rituals for a good night's sleep.
4. Sight
The fall Forest Bathing experience allows guests to enjoy autumn leaves and peaceful landscape while entering a zone of calm and silence. The majestic forest walking experience helps guide them into a deep guided meditative state. 
5. Taste
Finally, guests can sip on healthy tinctures and tonics, made in house using seasonal ingredients from the property's fresh garden.