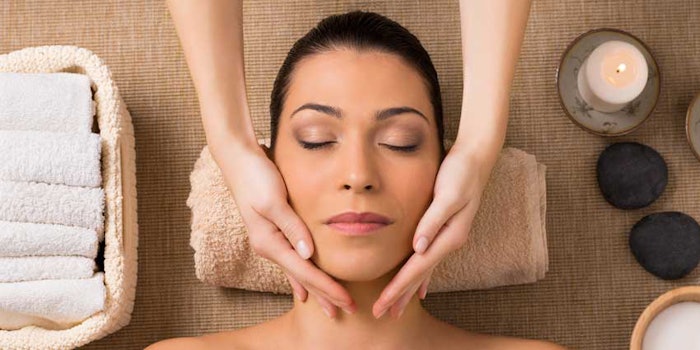 Skin Inc. and MedEsthetics are so excited to combine our two audiences for four days of knowledge, techniques, specials and fun at Face & Body Virtual on May 23-26, 2021. Upgrade your skin health knowledge with classes and demonstr­ations featuring your favorite industry veterans and pros. The sessions will discuss topics like the vajacial,  alternative healing treatments and the art of the facial massage. 
Health Sessions
Discovery of the many layers of the Vajacial 
Kimberly Solomon Founder, Official Intentional Woman LLC, 2:10 pm - 3:10 pm, May 23. 
You will be shown protocols, tips, tricks and a vajacial demonstration on a model. Learn how to achieve the best results in the treatment room and discover the secrets to market and scale your business with this service.
Osmosis +Beauty Wellness Webinar: Alternative Healing through Frequencies
Dr. Ben Johnson Founder, Osmosis +Beauty, 12:30 pm - 12:55 pm, May 24.
Tired of conventional medication with harmful side effects? Let Dr. Ben Johnson's wellness webinar lead you through a new alternative to medicine. 
Aerolase: Modernizing Laser Therapy with the Neo Elite
Session Dat
Ashlee Bunkelman Paramedical Aesthetician, Aerolase, 10:30 am - 10:55 am, May 26. 
Find out more about the Neo Elite with Ashlee Bunkelman who will dive into its MOA and results.
Sorella Apothecary: The Art of Facial Massage
Rebecca Olpin Esthetician & Massage Therapist, Sorella Apothecary, 11:30 am - 11:55 am, May 26. 
Join Sorella Apothecary as they dive into the anatomy of the face and the intention behind their Sorella massage. They will walk you through the order & movement of each technique to achieve maximum results. You will learn to see beyond the surface of the skin and how much you can accomplish with facial massage.
TIZO by Fallene: What's All the Buzz About TIZO Mineral Sunscreens and Skincare?
Amanda Barretta Trainer and Educator, TIZO Skin, 3:00 pm - 3:25 pm, May 26.
Join TIZO Educator, Amanda, as she walks you through the difference between chemical and mineral sunscreen.
Oncology Spa Solutions: Restorative Skincare
Becky Kuehn Inspirational Founder, Oncology Spa Solutions, 3:30 pm - 3:55 pm, May 26.
Discover how estheticans can easily help clients restore the natural health and beauty of their skin. The presentation will discuss ingredients, services, tools, self-care and end with a facial demo.