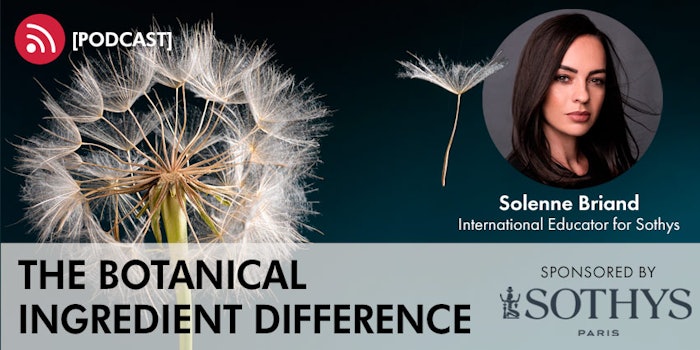 This podcast is sponsored by:
Sothys USA
Naturals and botanicals are certainly no longer a trend and are now a mainstay in all industries, including beauty. Beauty consumers and clients alike are looking for natural skin care, and they are researching the latest, innovative and most effective natural skin care ingredients. Are you?
With any great source of information, there is also misinformation and natural skin care is no different. That is why it is important to talk to rely on the experts. In this podcast, we talk to licensed esthetician Solenne Briand, international educator for Sothys. Join Briand as she discusses what makes plant-based ingredients different than other ingredients. She also names a number of up-and-coming effective natural skin care ingredients like chicory and saffron, talks about the benefits and even goes into how practitioners can vet the safety and efficacy of natural ingredients.