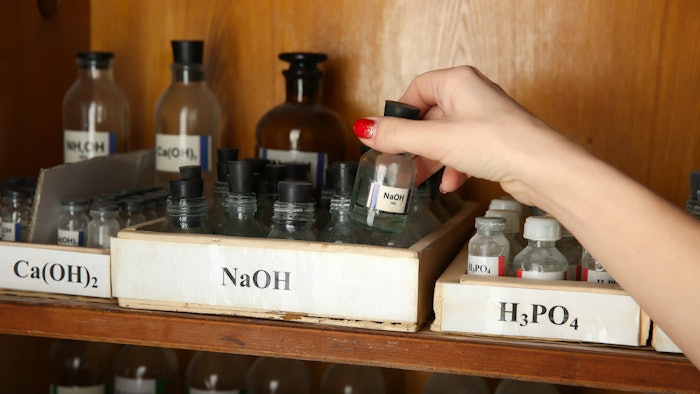 Sodium hydroxide is a common ingredient in skin care products like soap, face wash, body cream and lotion. The chemical compound is also known as lye or caustic soda. An article from Healthline discussed why sodium hydroxide is used in skin care and if it is safe for all skin types.
Related: Vitamin C Alternative for Sensitive Skin
Sodium hydroxide is used to balance and maintain the pH levels of skin care products. Typically, skin care formulations contain small amounts of sodium hydroxide at low concentrations. That keeps the potent ingredient from causing chemical burns, a possible side effect of high concentrations of sodium hydroxide.
While the chemical is considered safe as an ingredient in skin care, it may still produce an unexpected reaction in sensitive skin. Some symptoms of an unsafe reaction include hives, flaky skin, inflammation, redness and irritation.
It is recommended to perform a patch test before using any new skin care product and avoid irritable ingredients like sodium hydroxide after experiencing an unwanted reaction.