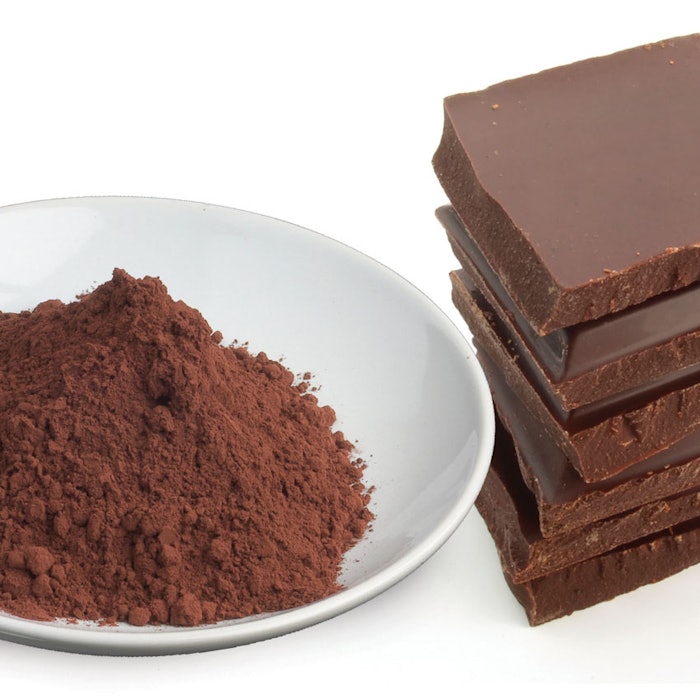 The next great wrinkle reduction ingredient might be a waste material of chocolate production, according to researchers from Malaysia. In a study published in the Journal of Cosmetic Dermatology, the researchers used the antioxidant benefits of cocoa pods in an anti-wrinkle gel and saw efficacy.
Cocoa pods are abundant waste materials of a cocoa plantation, which are usually discarded onto plantation floors. Similar to cocoa, these pods potentially contain antioxidant compounds, specifically malic acid, procyanidin B1, rosmarinic acid, procyanidin C1, apigenin and ellagic acid. Researchers, therefore, decided to use them in an anti-wrinkle preparation and assess the effects.
Cocoa pod extract (CPE) was incorporated into a gel, and its concentration was calculated using fibroblast cells to determine how much could be included while maintaining the viability for at least 50% of the cells (EC50). In other words, the researchers wanted to include an effective concentration that would not damage cells.
The gel was tested by 12 panelists to determine the efficacy of CPE in gel form using Visioscan to reduce skin wrinkles and improve skin condition. Skin wrinkles were improved around 7% with the preparation after three week and significantly improved further around 13% after five weeks. The skin hydration increased around 4% after three weeks. The researchers concluded that CPE could benefit skin in anti-wrinkle formulations, and deemed it an ingredient for future cosmetic products.