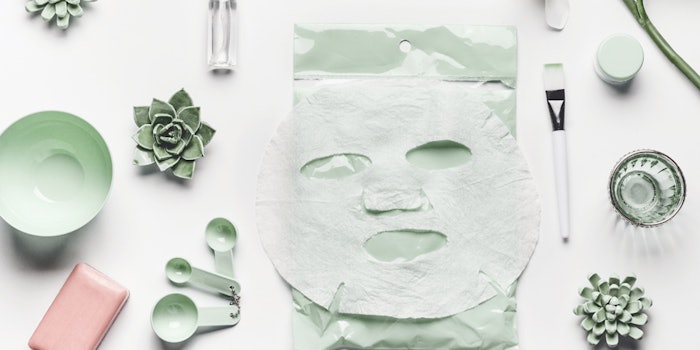 MbgLifestyle has researched and curated a list of ingredients found in skin care that can cause damage to the environment. 
The first ingredient on its list is cyclic silicones. These are said to build up in waterways and according to a study by the Environmental Sciences Europe, bioaccumulation is of major environmental concern and these silicones will do just that to the water supply when washed off the face and down the sink.
Cyclic silicones includes: cyclotetrasiloxane (D4), cyclopentasiloxane (D5), cyclohexasiloxane (D6), and cyclomethicone. 
The next ingredient are those that will release formaldehydes into the atmosphere.
This includes: bronopol, DMDM hydantoin, diazolidinyl urea, imidazolidinyl urea, and quaternium-15. 

There are also ingredients found in nature, that are being used in skin care but not always sourced responsibly. 
This includes: palm oil's relation to deforestation as well as the bakuchiol plant being listed as endangered as well as sandalwood's endangerment.