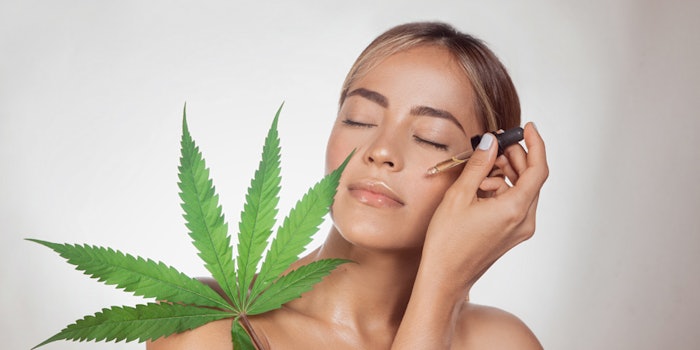 Cannabidiol (CBD) is a growing market, valued at $633.6 million in 2018 and expected to reach $3.45 billion by 2026. It's no surprise this market is on the rise, with the benefits CBD offers, this ingredient is expected to see an increase in interest for consumers with irritate or acne-prone skin. 
Christian Löfke Ph.D. is a researcher and product developer at BioBloom, and he explains on Open Access Government, just exactly what CBD can do for the skin. 
Related: 12 Beauty and Health Uses for CBD: Amway Reviews the Evidence
The most studied non-psychotropic phytocannabinoid (plant-derived) is CBD, and Löfke explains studies that show how CBD can benefit acne-prone skin.  
Acne is an inflammatory lesion of the sebaceous glands so those with the extra production of sebum can have oily skin which can clog glands and lead to acne. This is where CBD comes into play. Research has shown the potential benefit from CBD as it can help stabilize the glands that produce these oils. This reduces and regulates the amount of sebum the skin produces and in turn, reduce acne. 
This hypothesis could be supported by down-regulation of the CB2 receptor in sebaceous glands resulting in modified sebum synthesis.
CBD can also benefit the skin with its anti-inflammatory and anti-microbial properties that can help control the immune response in the skin as well, keeping skin less irritated or inflamed. In a study with mice, the inflammatory responds were suppressed in those with elevated cannabinoid receptors or after topically administered cannabinoids.