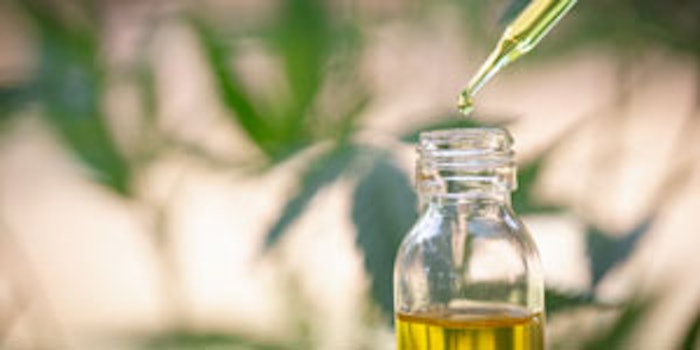 It's hard to discuss the spa industry lately without CBD coming into the conversation. This is a trend that has grown rapidly and continues to grow, so Kelly Conlan, marketing and communication director of DermaMed Solutions, broke down the different types of CBD to make it a little easier on the spa professional when faced with countless choices. 
Full Spectrum CBD. This type of CBD strand refers to a solution that included all naturally occurring plant compounds, including other cannabinoids, terpenes, flavonoids and fatty acids. This type of CBD is extracted from the whole plant material, and it maintains all of the phytochemicals and plant actives. It typically contains 60% CBD and .3% THC. 
Broad Spectrum CBD. Unlike full spectrum, this spectrum of CBD contains only CBD, other cannabinoids and terpenes. However, it also contains roughly 60% CBD, and it is THC free. 
CBD Distillate. This form of CBD contains about 80% CBD while the rest of it is made up of minor cannabinoids, terpenes and various other oils and plant extracts.
CBD Isolate. This is made up of 99% pure CBD, and it is THC free. This form of CBD has all other plant actives removed, which makes it consistent and easy to formulate with. 
Water Soluble CBD. CBD is actually hydrophobic, meaning it cannot mix with water. However, this form of CBD shrinks the molecules to a point where they can mix with water. This process will reduce the CBD content by 30%.