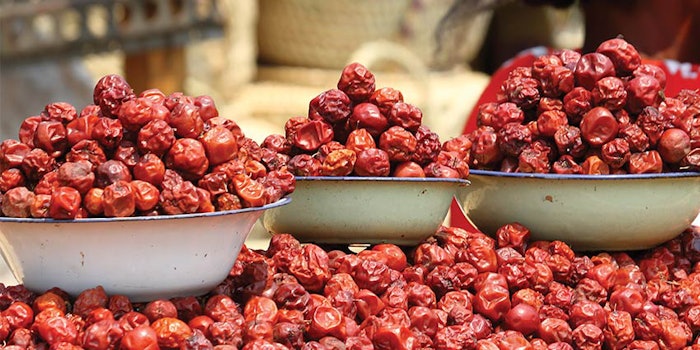 Marula, or Sclerocarya birrea (S. birrea), is a fruit tree native to parts of southern Africa. It is in the same family (Anacardiaceae) as the mango (Mangifera indica), cashew (Anacardium occidentale) and pistachio nut (Pistacia vera).1 According to Healthline,2 it was once rare but is now cultivated.
Considered sacred, the tree was traditionally linked to fertility and a happy marriage. The American Botanical Council1 refers to it as the original "Tree of Life" and with numerous historic uses, it is respected for its nutritional, medicinal, social and spiritual significance.
Oddly, its fermented fruit is believed to have intoxicated elephants.2 In relation, the juice from the pulp surrounding the seed has been reported for making traditional beers and wine and the commercial cream liquor Amarula.1 (Are you thinking "pink elephants," too?) The animals apparently love the fruit—studies have even sought to mitigate the negative impact of elephant migration on marula resources.3
Traditional Uses
Many parts of the marula tree are used as ingredients in food. Each fruit contains a hard, brown nut with white kernels at its core, and it is primarily from these kernels that a clear, light yellow marula oil is extracted.2 The oily kernels are eaten as nuts, fresh or roasted, or stamped to form a cake that can be eaten or fed to animals. The kernels are also pounded or ground into powder that is added to sauces, soups and other foods, such as biscuits and porridge.1
Continue reading about the skin benefits of marula in our Digital Magazine...