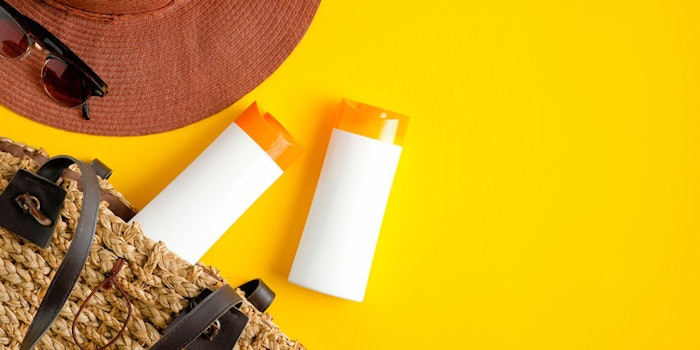 As an environmentalist, I'm so happy to see the growing interest in sustainability and protecting our planet and bodies from harmful chemicals. In 2005, when I started my business, it never occurred to me to use anything BUT a mineral sunblock. While we were perfecting these formulas, not much was known about chemical sunscreens. I started the company with the commitment to always find natural alternatives for every conventional chemical ingredient possible.
My ideas partially come from scouring dermatology and scientific journals and partially from observing life. Over the years, enjoying my kids on the soccer field and beaches, I watched so many parents spray and lotion their kids with chemical sunscreens. I had a hunch that these chemicals wouldn't be great for the skin, and I also felt that inhaling all these chemical sprays couldn't possibly be great for children's lungs.
The Future of Sunscreen
Fast-forward to 2019 and the prestigious Journal of American Medical Association (JAMA) released an important study on May 6, 2019. The study was conducted by the Center for Drug Evaluation and Research, an arm of the U.S. Food and Drug Administration (FDA). Researchers found that it took just one day of sunscreen use for one common chemical SPF ingredient to enter the bloodstream and less than seven days for all the chemical sunscreens to enter the body at levels high enough to trigger a government safety investigation.1 The government safety alert was due to the results showing much higher levels than current U.S. health regulation guidelines. The objective of the study was to determine whether the active ingredients of avobenzone, oxybenzone, octocrylene and ecamsule, available in commonly used sunscreens, were absorbed into the body.
Systemic concentrations confirmed by blood draws were greater than 0.5 ng/mL for sprays, creams and lotions on day one for avobenzene and maximum plasma concentrations of all chemical sunscreens (avobenzone, oxybenzone, octocrylene and ecamsule) was reached through day seven. Previous studies have already shown oxybenzone, along with some other sunscreen active ingredients including octocrylene, have been found in human breast milk and amniotic fluid.
This news is of great concern because the FDA guidelines state that sunscreen active ingredients with systemic absorption greater than 0.5 ng/mL or with safety concerns should undergo a toxicology assessment, including systemic carcinogenicity and reproductive studies.
The government is starting to listen to the science. In July 2018, Hawaii govenor David Ige signed a bill banning the sale and distribution of sunscreens containing two chemicals. Senate Bill 2571 prohibits the sale and distribution of over-the-counter sunscreens containing oxybenzone and octinoxate in Hawaii and was approved by legislators in May.2 The new law goes into effect January 1, 2021. 
Make the Mineral Switch
In 2005, being one of the pioneers working with our scientists trying to formulate with zinc for sunscreens was extremely difficult. There were no scientists that understood how to refine zinc, so it required a lot of experimentation. Zinc was quite heavy feeling, and we had many lab problems that we had to solve. These problems included separation, color changes to blue (not a great look for the face), lack of absorbability leaving a white residue (also not a great skin look), difficulty in spreading and more. I'm so glad that science has advanced and no more bad raps for mineral sunscreens, as now we have beautiful refined zinc that is lightweight, absorbs without the white look, provides effective UVA/UVB coverage and mixes beautifully in prestige formulas.
Clean, effective mineral and organic ingredient sunscreens will make any naysayer change their tune. Not only for the health of our bodies, but our coral reefs are getting bleached and are severely suffering due to what we are putting on our bodies to protect ourselves from the sun. Why not choose a healthier option that's better for both our bodies and the planet?
Safe Sunscreen Tools
Other groups that have done significant research on this subject are Environmental Working Group (EWG) and Breast Cancer Prevention Partners (BCPP). EWG is a resource to check the ratings of personal care products like sunscreen to see which ones rank best, for both the environment and overall health of users.
In short, I'm so excited that what I've been preaching for years is finally getting recognized as a serious threat to our planet and humans which provides hope for more and more change. We all need to do our part in making better choices, and choosing zinc SPF, is an easy choice and a step in the right direction.
References