Plums are often overlooked in the produce aisle, yet they offer so much in terms of health and skin care benefits. Their properties vary based on cultivation and processing conditions, as well as the plant variety itself1—and according to the Journal of Food, Nutrition and Population Health,2 there are more than 2,000 varieties of plums.
In general, plums grow in temperate zones, within which China, Romania and the United States are leading producers. Europe first bred the European plum Prunus domestica. America has Prunus Americana; South Asia, the cherry plum or Prunus cerasifera; and Western Asia, the Damson plum or Prunus salicina. There's also the Australian Kakadu plum, which has piqued recent interest.
The earliest reference to plums appeared in 470 B.C., in China. European varieties were first reported only around 2,000 years ago, and originated in Eastern Europe/Western Asia.1 The pilgrims introduced European plums to the United States in 17th century, and Japanese plums actually originated in China, and were introduced 200-400 years ago.
Plum remains even have been found in Neolithic Age archaeological sites, along with olives, grapes and figs. In fact, plums may have been one of the first fruits domesticated by humans.2
Health Benefits
Plums have been used in Indian medicine. They have low calorie content yet relatively high nutritive value; e.g., they contain carbohydrates including sucrose, glucose and fructose; organic acids such as citric and malic acids; fiber (pectins); tannins; aromatic substances; and enzymes. The mineral content in plums also increases as the fruit ripens.2
Plums have been reported to regulate the digestive system, and thereby relieve constipation. Their vitamin C content helps the body to resist infectious agents and scavenge harmful free radicals—which also benefits the skin. The consumption of plums prevents macular degeneration, heart disease and also damage to neurons and the fats that form a portion of cell membranes.2
Active Constituents
What powers these beneficial effects? Plums contain phenolic acids, anthocyanins, carotenoids, minerals and pectins, among other entities. Phenolic compounds, in particular, have been shown to promote human health and prevent the occurrence of disease. In fact, recent interest has been raised in the total antioxidant capacity (TAC) and total phenolic content (TP) of plums.2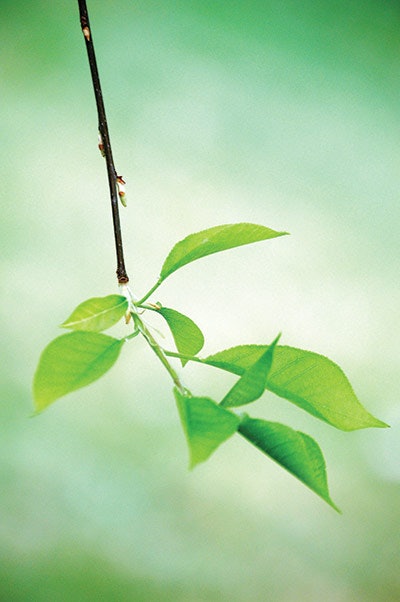 The predominant phenolics in plums are derivatives of caffeic acid: 3-O-caffeicquinic (neochlorogenic acid), 5-O-caffeicquinic (chlorogenic acid) and 4-O-caffe-icquinic (cryptochlorogenic acid) as well as caffeic acid, together with small amounts of anthocyanins, flavanols and flavonols.
Regarding carotenoids, plums contain lutein, cryptoxanthin and zeaxanthin. These compounds are a type of scavenger that acts against aging and disease-causing, oxygen-derived free radicals and reactive oxygen species. Zeaxanthin provides antioxidant and protective UV light-filtering functions.2
In European plums, additional compounds have been identified including chlorogenic acids and coumarins, which when combined with the other constituents, demonstrate pharmacological effects including the described antioxidant activity, but also anticancer and antimutagenic benefits, and anti-inflammatory properties.1
Skin Care Effects
Considering the bioactive constituent-rich nature of plums, and their relevant pharma-like effects, it's not surprising the fruits—as well as other plant parts—have been studied for skin care effects.
Skin maintenance and whitening. In one study from the Journal of Science of Food and Agriculture, plum leaves were found to offer promising anti-aging activity thanks to their capacity to inhibit 1,1-diphenyl-2-picrylhydrazyl (DPPH), elastase, hyaluronidase and lipoxygenase; in turn supporting the maintenance of the key skin structures elastin and hyaluronic acid. In addition, solid phase extraction of the leaves revealed chlorogenic acid, rutin, quercetin and their derivatives, suggesting no only antioxidant, but also anti-wrinkle and anti-age spot activity.3
UV damage control and barrier boost. Research presented in Food Science and Biotechnology explored the effects of Bouea macrophylla, or marian plum, to prevent photoaging and enhance skin barrier function. Oral administration of the extract showed it could ameliorate wrinkle formation, skin thickening and inelasticity. It activated pathways involved in the recovery of collagen after decreases caused by UVB exposure. Further, the extract suppressed the expression of UVB-induced matrix metalloproteinase (MMP)-3 and MMP-13, and inhibited MMP-2 and MMP-9.
Moisturization was an added benefit, as the plum extract stimulated the expression of cornified envelope proteins and filaggrin-processing enzymes. Overall, the results showed the extract could prevent photoaging and promote moisturization, suggesting its potential as a nutricosmetic.4
Anti-inflammation. In relation, a patent issued to Mary Kay Inc. describes topical Kakadu plum extract to reduce TNF-α production in human epidermal keratinocytes, which promotes anti-inflammatory effects. The patent also disclosed the capability of the extract to promote antioxidant benefits in skin and support collagen production.5 In fact, Kakadu plum has made waves in commercially marketed finished products; Allure highlighted it6 as the 2015 must-have beauty ingredient.
Commercial Applications
Cosmetic ingredient suppliers have identified and leveraged the benefits of plum in commercial launches. For example, a butter derived from Gascony pluma was found to provide softening, nourishing, moisturizing and emollient properties.7 This is due, in part, to the fact that during processing, the butter retains a large fraction of the unsaturated free fatty acids found in the oil.
Similarly, the oil from this plumb imparts moisturizing and nourishing properties to skin, but also helps to reconstruct the sebum and rebuild the barrier function of the skin, reducing TEWL.
In the Spa
As we write this, we are just coming down from the holiday season, where visions of sugar plums danced in nearly every spa's menu. These holiday treatments offered clients not only a festive treatment selection, but also a host of skin benefits.
Visions of Sugar Plums (90 min., $185) was the holiday massage offered by Oasis Day Spa in New York City and Westchester, New York. This 90-minute massage starts with an acupressure face massage, followed by an invigorating scalp massage and a warm Moroccan oil treatment. A hydrating hair mask is applied and neck stretches and massage are performed with The Cottage Greenhouse's Japanese Plum & White Tea Whipped Body Butter. The remaining 60 minutes is devoted to a relaxing deep tissue massage, and it is capped off with a hot oil application to the feet, which is heated with slippers and later massaged in.
The Spa at the Village in Colleyville, Texas went the facial route with its sugar plums. The Sugar Plum Facial (50 min., $150.00) is said to be soothing, refining, and hydrating for normal to dry skin. Plum can be found in both the cleanser and the moisturizer. The cleanser hydrates and exfoliates with natural AHAs, while the moisturizer revitalizes, plumps and replenishes skin.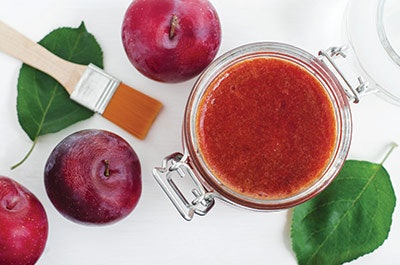 Vivian's Boutique Spa in Dallas features its Plum Pudding Perfecting Facial (60/90 min., $115/160) during the holiday months. The anti-aging treatment utilizes a mask with tapioca, green tea, glycolic acid and fruit acids to exfoliate, stimulate cell renewal and soften skin. A conditioning décolleté and arm treatment with a shea butter balm is also included.
Tapping into the antioxidant benefits of plum, Spa Central in Davis, California offers an Advanced Skin Brightening Facial (80 min., $115), where the enzyme peel contains Kakadu plum to reduce visible signs of sun damage, blemish marks and hormonal influences.
Turning more towards the body, The Body Sage Spa at the Rusty Parrot Lodge and Spa in Jackson Hole, Wyoming features a Japanese Bath House Ritual inspired by Japanese onsen tradition, where plum is integrated in a mist and a cream. The treatment involves a yuzu mimosa sea algae wash, ohana gingergrass bamboo scrub, rose camellia plum mist, kinmoxei wild lime silk massage, plum blossom silk cream and wild cherry blossom buff. Guests can also choose the spa's Nature or Hammam Bath House Rituals, which are: 2.5 hour, $335 with massage, body polish, aromatherapy, hydrating cream and either wrap or buff; 3 hr, $415 with all of the above plus a mineral soak; or 4 hr, $545 with all of the above plus facial.
Due to its numerous benefits for the skin, a number of spa industry manufacturers have harnessed the power of plum in their formulations. Bioelements features plum as a star ingredient in its Plump Start. Three Australian wild plums are included in the product: Kakadu for its vitamin C, A and E as well as gallic acid content; Podocarpus elatus for its flavinoid content; and Pleiogynium timorense for its flavonoid and vitamin C content. "Together, these wild plums help scavenge skin-aging free radicals from 70-85% based on in-vitro testing," noted Teresa Stenzel, director of education for Bioelements.
Éminence uses wild plum juice for its anti-inflammatory and anti-aging benefits in both its Wild Plum Eye Cream and its Wild Plum Tonique. The company notes that wild plum is rich in iron, which allows it to reduce dark circles around the eye for brightening effects. In the tonique, it imparts minerals into the skin to stimulate dry and fatigued skin.
Kakadu plum resurfaces as a star ingredient in Glo Skin Beauty's Daily Power C, a daily antioxidant, anti-pollution and environmental protection serum. The vitamin C content in Kakadu plum helps the skin fight against free radicals.
Kakadu plum is also used by Dermalogica in its Sound Sleep Cocoon. In the night cream, plum helps combat free radical-induced skin damage and premature aging. It also helps improve luminosity and tone.
Conclusions
Topical or ingested, this natural remedy proves, once again, that Mother Nature knows how to pick a winner.
References
Footnotes:
a Gascony Plum Butter (INCI: Prunus Domestica Seed Extract (and) Hydrogenated Vegetable Oil) and
bNat Gascony Plum Oil (INCI: Prunus Domestica Seed Extract) are products of Naturochim.