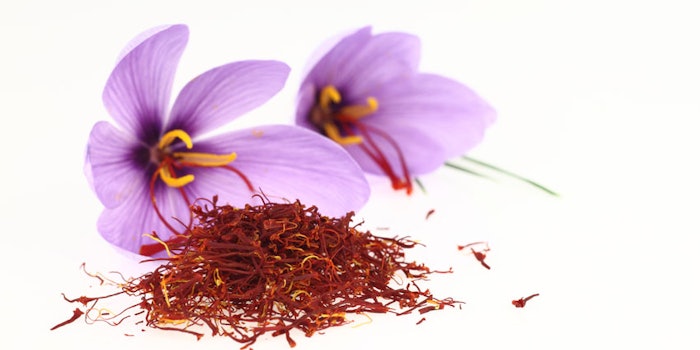 Today's skin care professional needs to stay up to date on the newest ingredients out there. Our clients are always searching for the latest and greatest as well. It is always good to stay on top of what is trending but also do your research in a variety of areas so you can make a decision whether the information gathered will apply to your clients' skin concerns. In 2017, a few natural ingredients on the minds of both professionals and consumers include: probiotics, saffron stem cells, squalane, tripeptide and marvel of Peru for inflammation and monkeygrass.
Probiotics
Our clients are reading up on probiotics in consumer magazines. They then look to their skin care professional to have skin care with these ingredients. If the skin becomes compromised, bacteria can be present that leads to acne, folliculitis, eczema, dry or even sensitive skin.1 It is important to understand how some different types of "good bacteria" probiotics like kefir and yogurt work topically to soothe the cells in our skin, while skin can possibly have bad reactions to "bad bacteria." The probiotics go into a defense mode and help reduce a variety of sensitive and acne skin conditions
Squalane vs. Squalene
Squalane and its hydrogenated form squalene are both being more available in the personal care industry today. Squalene used to get a bad rap in skin care because it was originally sourced from shark liver and was considered comedogenic. It is now being sourced from plants. Squalene was incorporated into a noncomedogenic lipid complex, carefully engineered from botanically sourced lipids deliver the skin surface lipid profile of a healthy 22-year-old.
Squalane is naturally occurring in our skin's sebum to lubricate and protect skin. It can help reduce wrinkles, increase elasticity and is also an efficient moisturizer. Squalane can be added to existing formulations, but is also used in the oil form with the rise of facial oils.
Saffron Stem Cells
In the stem cell or meristem category, Crocus sativus (saffron) meristem cell extract has entered the skin care market. For centuries, saffron has been used as a pricey medicine or spice all over the world. The antioxidant spice is used for lightening and anti-inflammatory purposes. There is also studies that show saffron has a carotenoid called crocetin which can help to prohibit the growth of cancer cells.
Tripeptide and Marvel of Peru
As we know, sensitive skin is on the rise sue to a variety of reasons including but not limited to the following: aging, medications, health challenges, diet, environments, etc. A common issue with sensitive skin is inflammation. Two ingredients popping up in lines that cater to sensitive skin are palmitoyl tripeptide-8 and Mirabilis jalapa. Palmitoyl tripeptide-8 is a true neurocosmetic, specifically designed to prevent and reverse signs of neurogenic inflammation. It is added to skin care to help calm and soothe the skin and help restore normal skin sensitivity threshold. This tripeptide has three aminio acids linked to a lipid to offer good penetration for the skin. It can be added to a variety of products for sensitive skin, post care and even peels.
The natural extract of the Mirabilis jalapa plant helps to soothe the transmissions between the epidermal layer and nerve endings by modulating the level of sensory receptors and messengers. It also can also stimulate the fusion of the ceramides, hyaluronic acid and occludin in the epidermal layer. This plant based ingredient works on both reactive and sensitive skin and is found in skin and body care products.
Monkeygrass
Another topic going around is the importance of repairing and protecting the barrier function of our skin. If barrier function is compromised, it is difficult to work on several of the concerns that a client may have including wrinkles and hyperpigmentation. The squalene complex mentioned earlier helps to bring the barrier back to life.
A root extract of Ophiopogon japonicas, also known as monkeygrass,helps to ensure an effective barrier function by activating the keratinocyte differentiation process and by reinforcing the cohesion in the upper layers of the epidermis.
So Many Ingredients
The amount of ingredients that flood the market yearly can sometimes be overwhelming. Being aware of what is being talked about in consumer and professional outlets is important so we can make a decision of what we want or don't want in the skin care we use in our spa as well as what will actually help our clients skin care concerns.