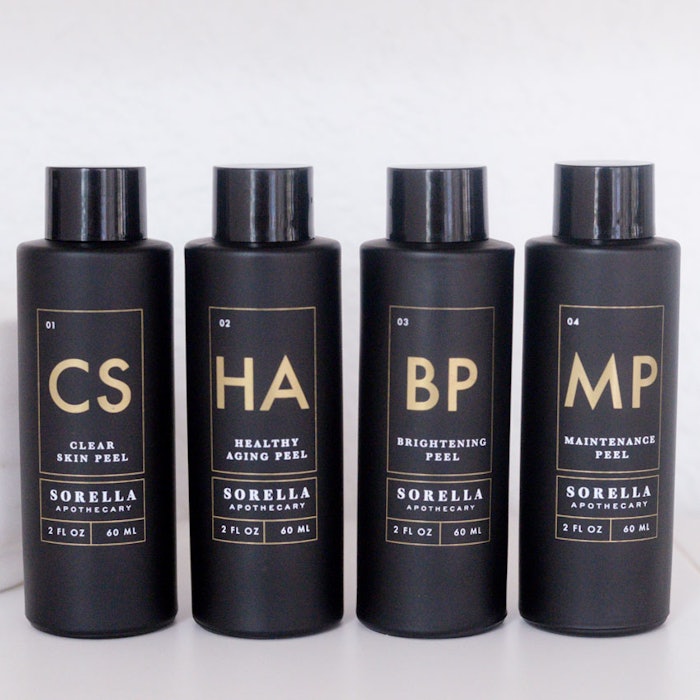 Sorella Apothecary's Chemical Peel Collection is designed for professional use only. The collection includes four chemical peels that target specific skin concerns, as well as a prepping solution and a retinol booster to enhance results.
Collection Includes
Maintenance Peel is smoothing, brightening and hydrating. 
Clear Skin Peel heals existing blemishes and prevents future breakouts while reducing post inflammatory hyperpigmentation. 
Healthy Aging Peel stimulates collagen production while softening fine lines and improving skin tone and texture.
Brightening Peel evens out skin tone and texture while reducing inflammation and redness.
The Prep removes bacteria and excess oil to allow peels to penetrate more evenly. 
The Boost will encourage healthy skin turnover to visibly reduce signs of aging and pigmentation.
800-253-0450, www.sorellaapothecary.com