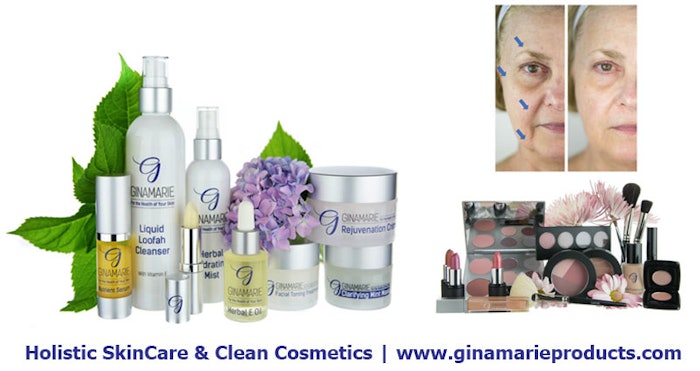 Celebrating 40 years in the skin care industry and a continuing education provider, Ginamarie Products offers a holistic, simple and effective skin care and clean cosmetic line for both the consumer and the professional.
Ginamarie Products are formulated to meet the requirements of skin as an organ and to deliver immediate results through increasing vascular activity in a non-aggressive, holistic way. When treating skin from a holistic perspective the end results are incredible. The simplicity of the line is the key component to this success.
Each product is infused with antioxidants, vitamins and minerals. They are pH balanced and provide the organ all that it needs to be healthy by topically duplicating what the skin does internally. The Ginamarie Product line was developed to be compatible with all skin types. The need for a myriad of products to treat the largest, uninterrupted organ of the body is unnecessary as results can be achieved simply and safely. Our professional treatments have the capability of being extremely versatile and allows the esthetician to achieve healthy, beautiful, radiant skin for their clients.
(Free sample available while supplies last.)