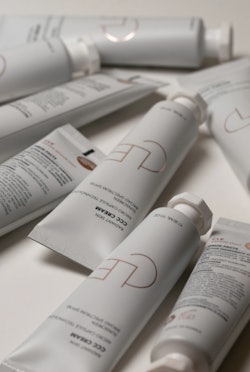 CLE Cosmetics has expanded its Color Control & Change Cream (CCC Cream) collection by introducing five new shades. Previously available in shades from light to deep, this development ensures that the collection caters to a wider range of skin tones. The CCC Cream moisturizes and protects the skin with hydrating ingredients and SPF.
CLE formulates its products with clean, nourishing ingredients that promote a luminous complexion. The CCC Cream uses Micro Capsule Technology to release essence and tint as the cream is applied, providing hydration and a dewy finish. 
This multi-functional primer and foundation is lightweight and free of synthetic fragrances. It is scented using bergamot, orange and ylang-ylang essential oils.
Main Benefits:
Micro Capsule Technology
Lightweight and satiny finish
Provides sheer yet buildable coverage
Free of all synthetic fragrances
Lightly scented
Moisturizes for a dewy complexion and offers light yet buildable coverage.