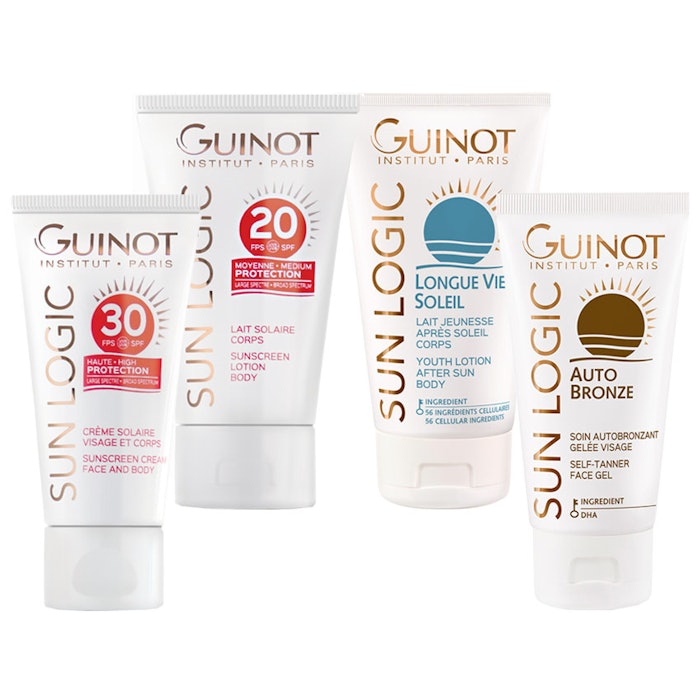 Sun Logic is made of a range of four products for both sun protection and sun care. This line of products is designed to protect the skin during the summer while maintaing a summer tan.
Products in Line
Longue Vie Soleil Corps: after-sun milk for the body that boosts the skin's natural defenses to neutralize the harmful effects of UV light while preventing the sings of aging.
AutoBronze: this tinted gel is designed for tanning the face, and it provides a sun-kissed glow that still looks natural.
Age Sun Body: this is an anti-aging body cream that works to protect hte skin from UVA and UVB rays while also protecting from blue light rays.
Age Sun Face: specifically designed for the face, this sunscreen protects the face from UV light and blue-light induced skin damage.
212-532-1030, www.guinotusa.com