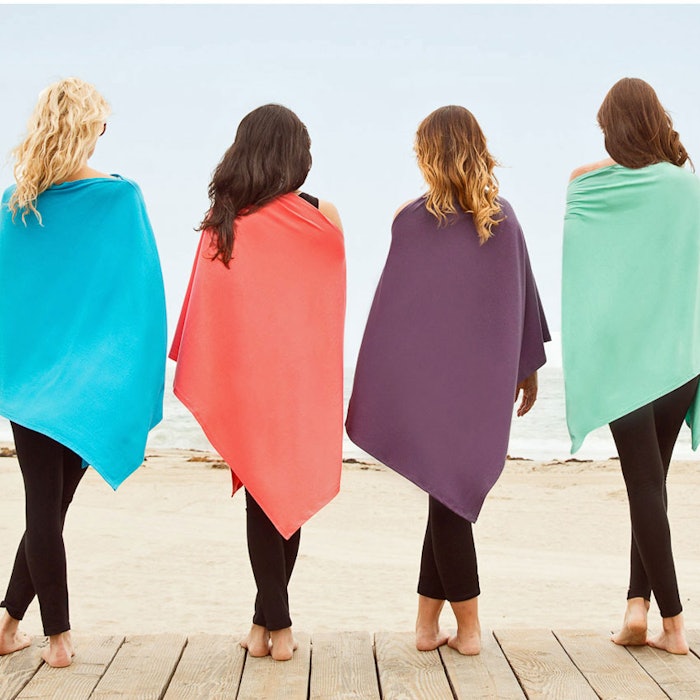 The Sun Protection Clothing Line for F/W 2016 is a collection of clothes made of high-quality material to showcase style that still protects the skin.
This eco-friendly line is UPF 50+ sophisticated clothing using Tencel Sun, a eucalyptus wood material that makes it durable, wrinkle-free, breathable and ideal for sensitive skin.
The Tencel Sun material also absorbs the sun's harmful rays and upholds its sun protecting abilities.
The California Dreamin' Poncho offers four new seasonal favorite colors, flattering most body types and effortlessly covering the body in a one-size fits all style.
The new colors include Caribbean Blue, Coral, Mojito and Mint. 877-540-9733, www.spfaddict.com