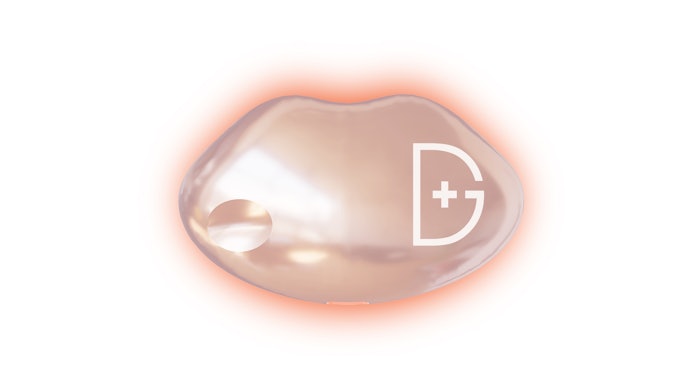 DRx SpectraLite LipWare Pro is an FDA-cleared, clinically proven LED-powered lip device with 56 LED red lights to target the full lip area to fight visible signs of aging such as fine lines, wrinkles and creases on and around the lips through stimulating natural collagen production and improving circulation.
Targeted LED red lights penetrate the unique, delicate lip skin to improve circulation for enhanced natural color and visibly fuller, more defined lips over time. Multiple wavelengths boost natural collagen production to reduce fine lines, wrinkles and smooth skin around and on the lips.
How to Use It:
Insert mouthpiece and close mouth to hold in place.
The device can also be used without the mouthpiece by detaching the tray and holding the device against the lips for the duration of treatment.
Tap the On/Off button to power on the device and use it for the preprogrammed treatment time of 3 minutes.  
Laser Wavelengths:
Amber wavelength: 605nm, 1-2mm penetration in skin, targets the epidermis and helps repair visible signs of sun aging at the surface level of skin
Red wavelength: 630nm (Deep Red wavelength - 660nm), 2-3mm penetration in skin, target the top layers of the dermis, increases cellular energy and helps boost collagen synthesis, helps to protect existing healthy collagen fibers and reduces the look of fine lines and wrinkles and visibly firms skin
Infrared wavelengths: (830 and 880nm), 3-6mm penetration in skin, targets the deeper layers of the dermis and the hypodermis, 830 targets the thinner tissue of the lip area, while 880 penetrates deepest into skin, Both wavelengths stimulate circulation to facilitate wound healing and cellular repair, IR improves the penetration of topicals applied following treatment