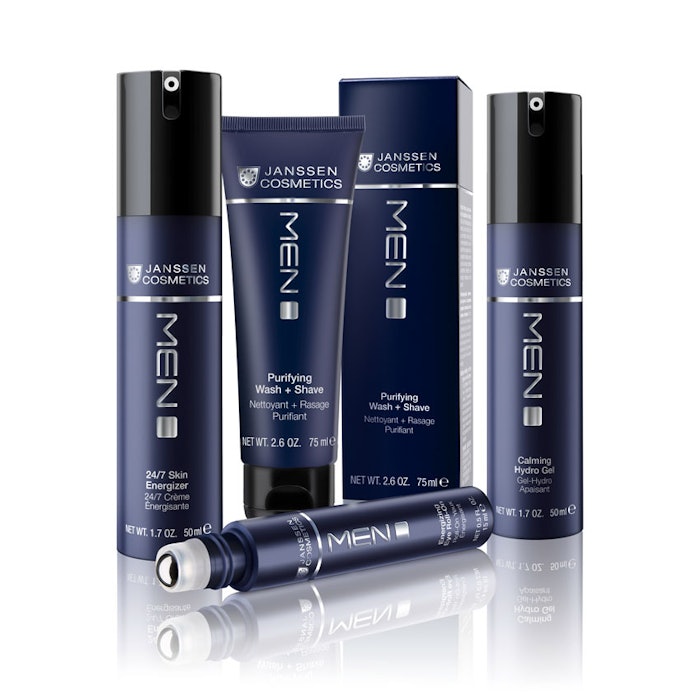 Men's Collection includes four products that are all formulated with Men's SuperMoist, which is an ingredient designed to provide long-lasting moisture that works to help reduce the appearance of fine lines and wrinkles caused by dryness. The four ingredients include a wash and shave, hydro gel, skin energizer, and eye roll-on.
Product in Collection
Purifying Wash + Shave: cleanses the skin while foaming into a lather to allow for shaving as well. The 2-in-1 formula also works to counteract irritation while moisturizing.
Calming Hydro Gel: provides light moisture to the skin while also acting as an after shave. Formulated to be a moisturizing cream, this gel is quickly absorbed to provide moisture throughout the day.
24/7 Skin Energizer: combines Men's SuperMoist, Specimen, hyaluronic acid and alpha bisabolol to help provide anti-aging benefits to the mature mans skin. 
Energizing Eye Roll-On: works to rid signs of fatigue on the eye area while also revitalizing the yes and soothing with the cool massage ball.
877-552-6739, www.janssen-cosmetics.com