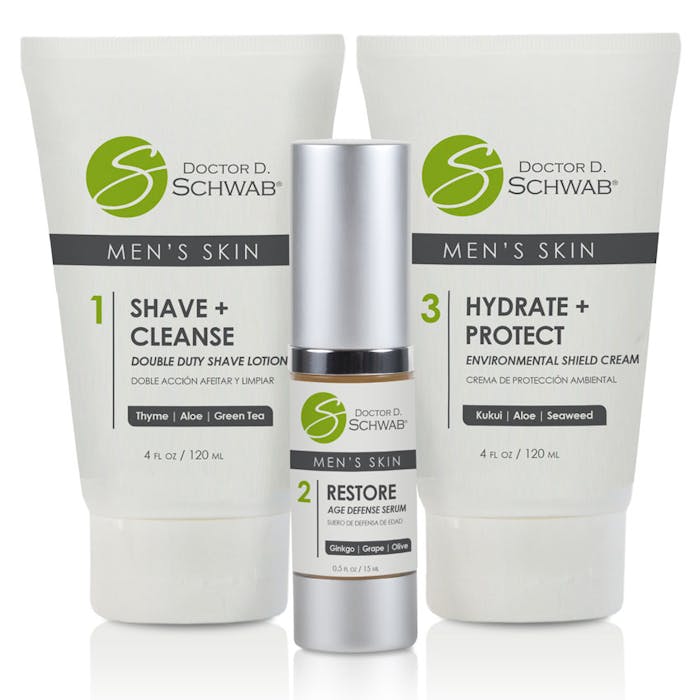 The Men's 3-Piece Set includes:
Step 1: Double Duty Shave Lotion: A two-in-one soothing formula that can be used as a blemish-fighting cleanser and as a smooth-glide shave lotion.
Step 2: Age Defense Serum: A restorative, moisturizing serum that fights wrinkles with antioxidants, peptides and grape stem cell extract.
Step 3: Environmental Shield Cream: A hydrating and soothing cream that fights the appearance of redness while helping to protect the skin from the aging effects of environmental damage.
800-872-2332, https://ca-botana.com