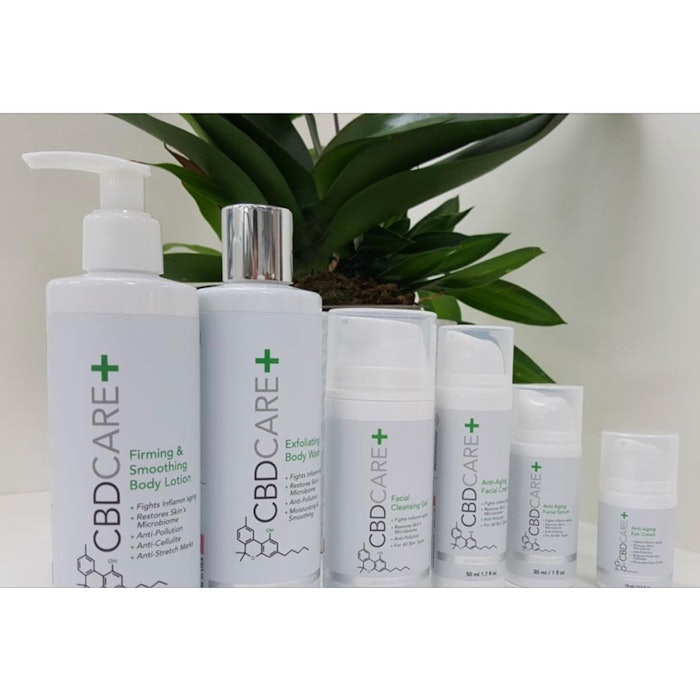 CBD Skin Care Line includes products that are made for the face and body using CBD and green tea extract for anti-inflammatory benefits. This collection includes a cleansing gel, anti-aging eye cream, anti-aging face serum, anti-aging face cream, exfoliating body wash and firming and smoothing body lotion.
Included in this Collection
Facial Cleansing Gel: has a gentle formula that moisturizes, conditions and soothes the skin while cleansing. 
Anti-Aging Facial Serum: is a hydrating serum that is formulated to moisturize and nourish skin while reducing the appearance of fine lines and wrinkles.
Anti-Aging Facial Cream: uses high-tech, age-defying ingredients to fight against UV and blue light induced damage while reducing fine lines and wrinkles. 
Anti-Aging Eye Cream: fights against blue light damage while plumping the skin and restoring the eye area to a youthful appearance. 
Exfoliating Body Wash: exfoliates the skin while moisturizing and conditioning it. 
Firming & Smoothing Body Lotion: helps to eliminate cellulite and wrinkles while protecting against blue light damage and promoting collagen.