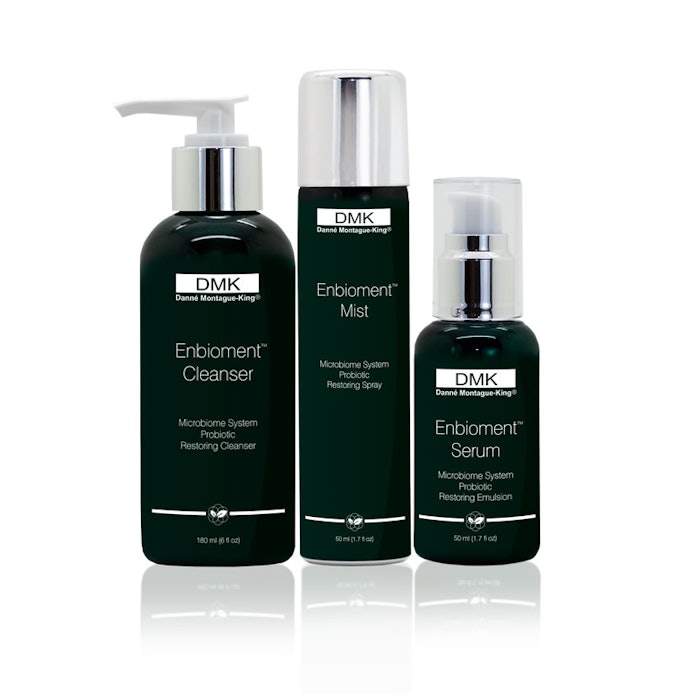 Enbioment Microbiome Probiotic System is a three-piece collection that was created to restore the skin's natural healthy balance. The system includes a cleanser, mist and serum that are available in standard and travel sizes. The line was designed for the use of people living with atopic dermatitis, rashes, acne, reactive skin or a long course antibiotic use, and it works to neutralize the skin's pH level for anti-inflammatory benefits to the skin. 
In This System
DMK Enbioment Cleanser: this cleanser works to neutralize pH levels int he skin while cleansing and removing excess colonies of bad bacteria from the skin without stripping it of good bacteria.
DMK Enbioment Mist: this mist works to restore the skin while acting as a prebiotic to establish the proper environment and provide the nutrients necessary to rebuild good bacteria found in healthy skin. 
DMK Enbioment Serum: this probiotic restoring emulsion serum reintroduces healthy bacteria back into the skin. This serum works by rebalancing the microbiome to ensure that the skin's mechanical barrier function is performing optimally. 
888-326-6348, www.dannemking.com