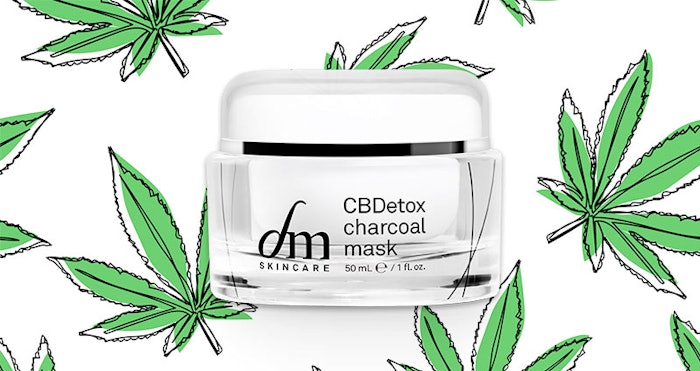 CBDetox™ charcoal mask by DermaMed Solutions is packed with acne and inflammation fighting ingredients that reduce breakouts and ensure skin is hydrated.
CBD is not only a powerful antioxidant and anti-inflammatory agent, but it also works to restore balance in the skin. CBD or Cannabidiol is a non-psychoactive plant based (phyto)cannabinoid found in hemp plants. When applied topically CBD influences the endocannabinoid system, supporting the homeostasis of our skin. Not only does CBD help manage our inflammatory response, it also helps to regulate cell function. Skin conditions where keratin, sebum and other components are being under or over produced can apply CBD topically to restore the internal equilibrium and regulate the skin cell's behavior.
CBDetox™ also contains purifying clays Kaolin, Bentonite and Moroccan Lava Clay with Activated Charcoal to extract impurities and excess oils without over-drying. This combination provides the ultimate support for all skin types especially acneic and oily.