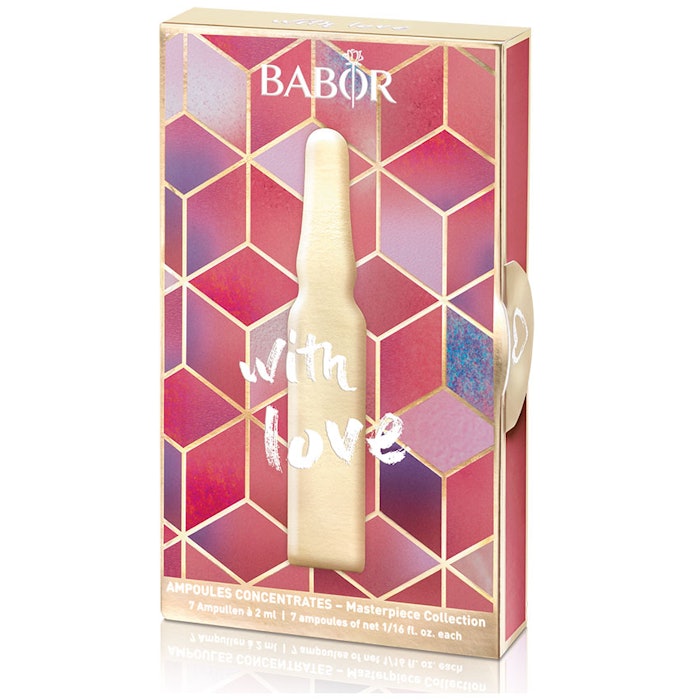 With Love Ampoule Set is a limited-edition ampoule set that includes seven different ampoules that work to rejuvenate and protect the skin while giving it a radiant complexion. 
Ampoules included in set
Hydra Plus Ampoule - moisturizes the skin with plant-based hyaluronic acid. 
Beauty Rescue Ampoule - helps reduce dryness lines and strengthen the skin's barrier.
Perfect Glow Ampoule - protects the skin against blue light while reducing dryness lines.
Oxygen Plus Ampoule - revitalizes and rejuvenates the skin with encapsulated oxygen.
Active Night Ampoule - calms the skin while increasing the skin's energy.
3D Firming Ampoule - helps to firm the appearance of the skin tissue.
Lift Express Ampoule - helps reduce the appearance of lines and wrinkles by firming.
800-333-4055, https://us.babor.com