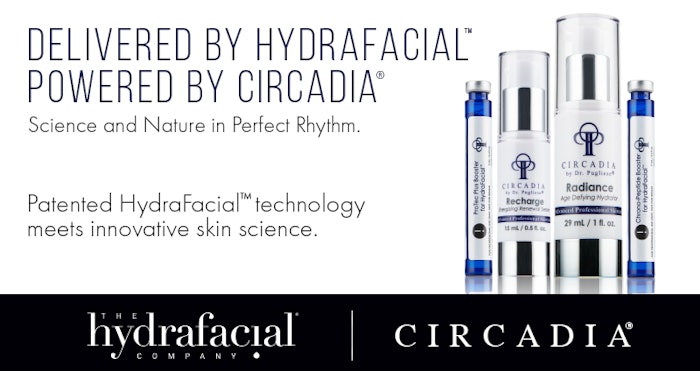 Announcing Circadia's Powerful Partnership with the HydraFacial Company. Circadia is globally recognized for introducing innovative ingredient technology to the skin care industry. We have developed two boosters and home-care collections to work synergistically with the patented HydraFacial Vortex Technology. 
The Chrono-Peptide Booster for HydraFacial is a powerful serum designed to rebuild, recharge and repair the skin. This powerful booster rebuilds the dermal matrix resulting in a reduction of the appearance of fine lines and wrinkles and a radiant glow.
The ProTec Plus Booster for HydraFacial delivers the ultimate in hydration, protection and instant plumping of fine lines and wrinkles. This super serum delivers six different forms of hyaluronic acid and natural botanicals that increase skin hydration in 15 minutes.