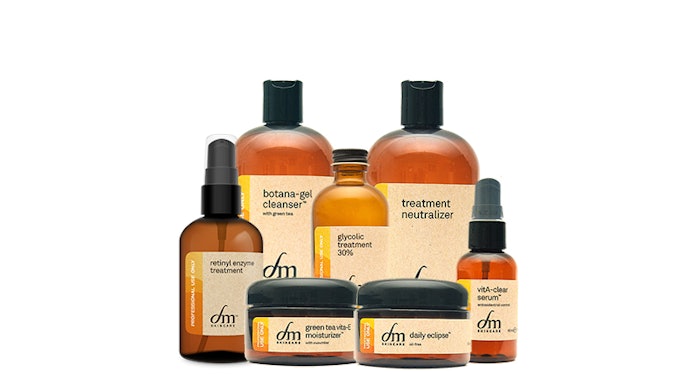 DermaMed Solutions' Precision Peel® protocol provides superior anti-aging results with no downtime. This seven product kit features glycolic acid, fruit enzymes and two forms of vitamin A that come together to rejuvenate and tighten skin.
Our 30% glycolic treatment exfoliates while promoting cell renewal and stimulating collagen production. Next, retinyl enzyme treatment performs a second type of exfoliation using pineapple and papaya enzymes. This treatment ensures all dead cells are removed, while simultaneously delivering retinol infused nutrients to tighten the skin and reverse the signs of aging. The vitA-clear serum combines two forms of vitamin A with a unique delivery system in conjunction with topical probiotics and anti-inflammatory ingredients. This blend helps to firm skin and promote healthy skin cell turnover, encouraging optimal skin health.
This highly effective and downtime free protocol will provide measurable results for almost any skin type, and it can be customized by adding microdermabrasion or dermaplaning.