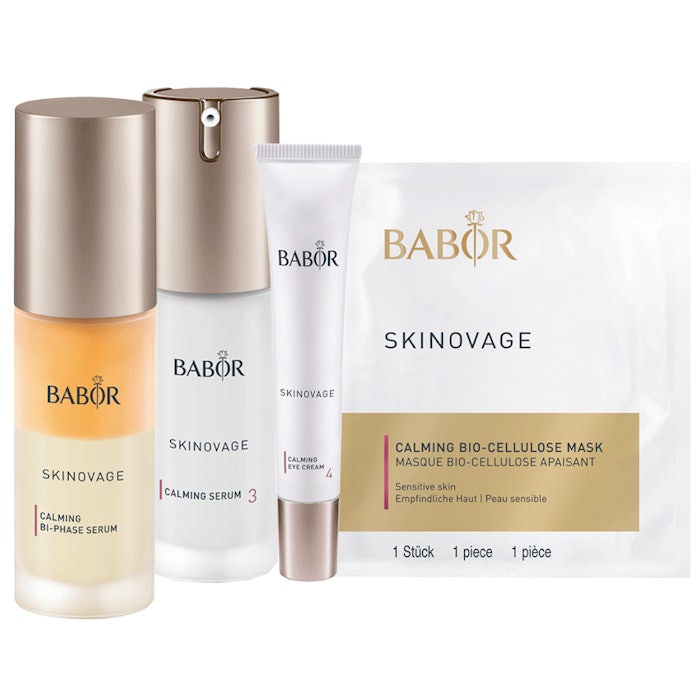 Skinovage Collection includes five subranges of serums, masks and creams that work to target different skin types based on individual skin concerns. The five different subranges include unique products for addressing specific skin concerns. 
Subranges
Moisturizing: includes a moisturizing cream and eye cream that target dry skin.
Calming: includes a calming cream, serum and bio-cellulose mask that target sensitive skin to improve its resistence;.
Balancing: includes a balancing cream, serum and eye pads that target combination skin and work to regulate the oil and moistur content of it.
Purifying: includes a purifying cream and serum and a cream rich that target oily, blemished skin to reduce skin impurities and irritants.
Vitalizing: includes a vitalizing serum, eye cream and cream that supply energy to tired skin and protects against digital aging. 
800-333-4055, https://us.babor.com