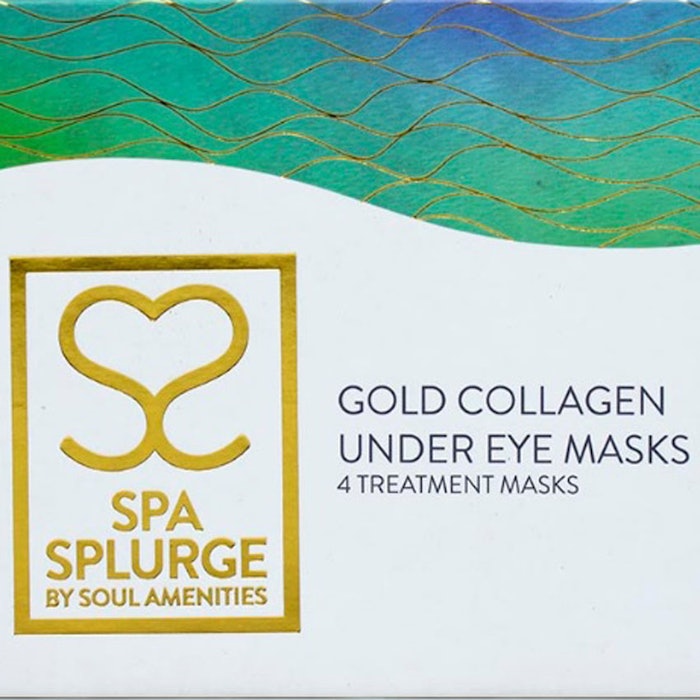 The Gold Collagen Under Eye Masks includes four treatment masks to help reduce fine lines and wrinkles by providing hyaluronic acid and collagen building activities to the skin.
The masks help moisturize and hydrate the area under the eye, in addition to reducing puffiness and dark circles.
Safe for all skin types, eyes begin to look visibly younger, while skin is left glowing and hydrated.
The masks are formulated paraben-free with natural ingredients, including:
Hyaluronic acid to plump and fill fine lines
Peptides to restore firmness and tighten skin
Niacinamide to boost elastin and improve circulation
Marine-based collagen to create new connective tissue and thicken epidermis
24K gold to detoxify and oxygenate
Rose oil to heal, tone and lift the skin
Aloe extract to soothe and provide relief
727-710-5736, www.spasplurgecollection.com