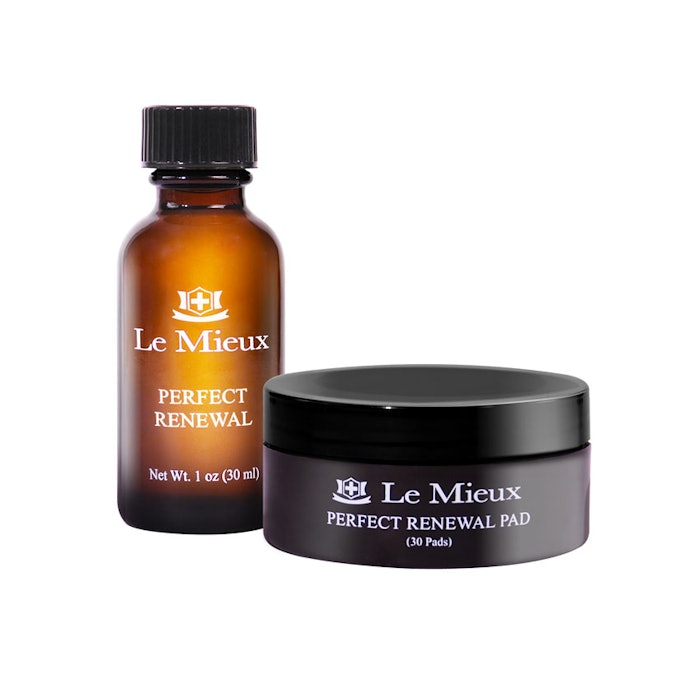 The Perfect Renewal System helps restore a radiant glow and smoothes lines on the face, neck and back.
This product clears congested pores and reduces blemishes with a multi-tasking peel, featuring mandelic acid and alpha-arbutin to improve the appearance of dullness, hyperpigmentation and sun damage.
The peel modules are larger in order to function more topically so the product does not create damage on a deeper level. This peel has a softer approach than the traditional peels, not causing dryness, while still achieving long-lasting beneficial results.
The Perfect Renewal System gently brightens and improves skin tone and texture with exfoliation of surface skin cells.
This product effectively penetrates the skin to get rid of dead skin cells without causing irritation. 888-327-8188, www.lemieuxcosmetics.com