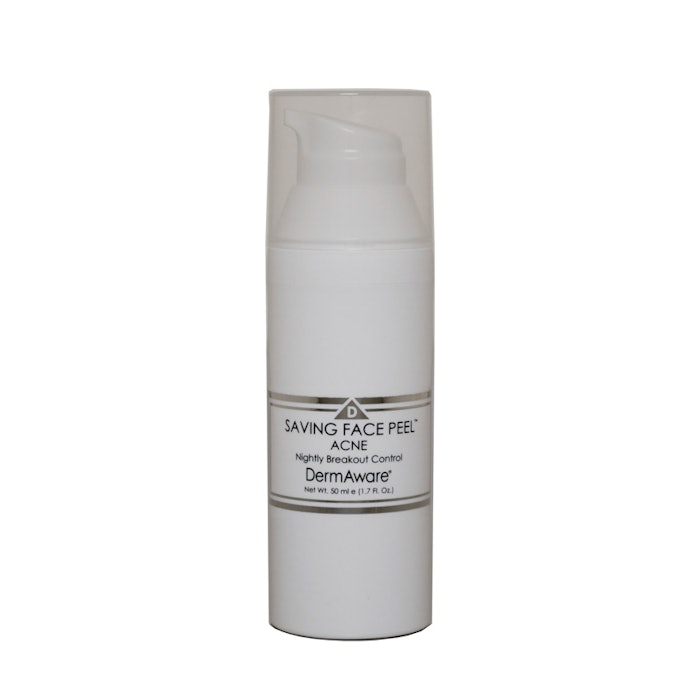 The Saving Face Peel-Acne is a home resurfacing peel for breakouts, blackheads, whiteheads, large pores, in-grown hairs, excess oil production or acne.
This nightly breakout control treatment is formulated to save facial skin with:
White willow

Salicylic

Carboxylic peeling acids

Anti-bacterial Tea

Anti-inflammatory wintergreen
This peel can be used as a leave on or take off product depending on skin's sensitivity. The product can be applied to clean skin nightly then removed with cold water after five to 15 minutes depending on skin's tolerance. As skin's tolerance builds, the peel can be left on through the night.
This is one of four new additions to the SAVING FACE SLEEP IN PEELS line. 888-292-3376, www.dermaware.com