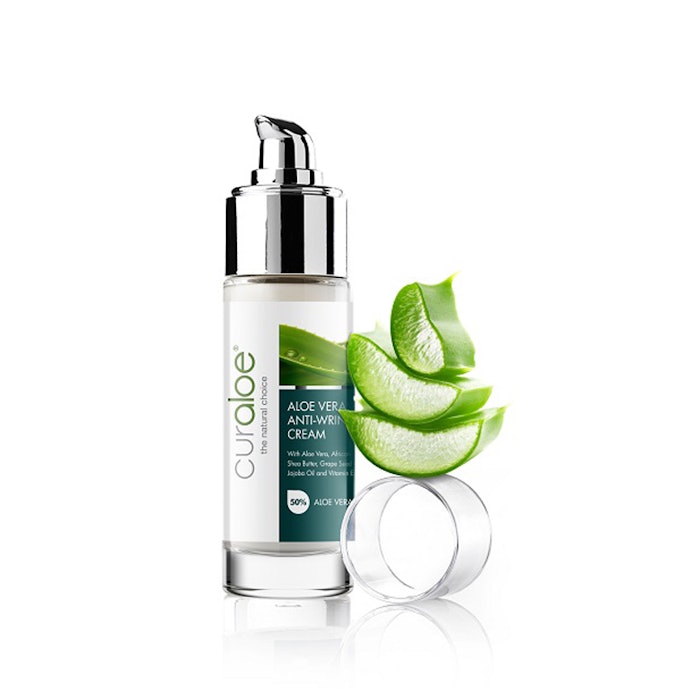 The Anti-Wrinkle Cream works deep within the skin's surface to improve skin elasticity and firmness around the eye and neck area, reducing lines, wrinkles and crow's feet.
Safe for dry and sensitive skin of all ages, the 50 percent pure aloe vera gel helps moisturize and soften the skin, while preventing damage dry skin causes.
Developed at the aloe vera plantation on the Caribbean island of Curaçao, this product is formulated with pure stabilized aloe vera as opposed to concentrate and water.
Additional key ingredients include:
African shea butter

Grapeseed oil

Jojoba oil

Vitamin E
+599 9 767 5577, www.curaloe.com