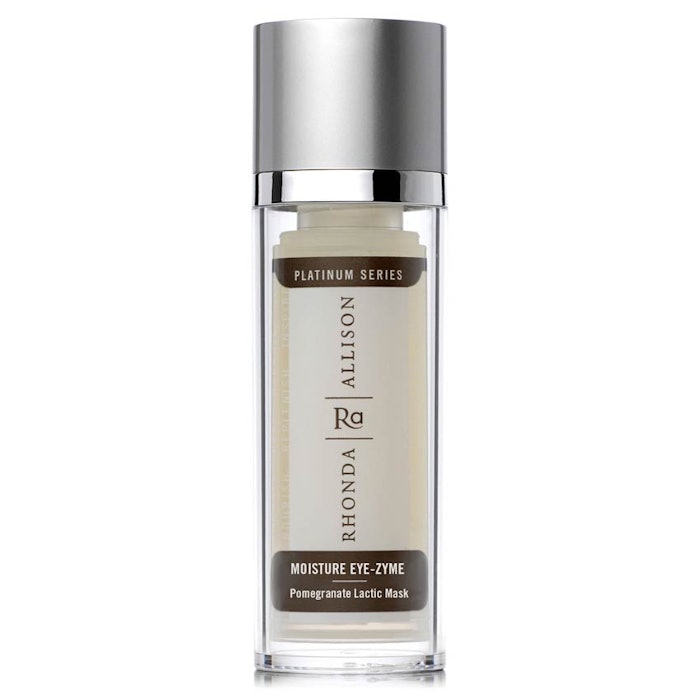 The Moisture Eye-Zyme combines a blend of pomegranate, lactic acid, retinol and hyaluronic acid to minimize fine lines and puffiness, exfoliate and rejuvenate the delicate tissue around the eyes.
This product also helps stimulate cellular renewal and provides antibacterial, anti-viral and anti-inflammatory support in addition to correcting free radical damage.   
While strengthening tissues, increasing elasticity and brightening the skin, lactic acid and retinol in the mask stimulate collagen production and cellular renewal.
The purest form of hyaluronic acid— sodium hyaluronate—is used to infuse the skin with necessary hydration. 866-313-7546, www.rhondaallison.com