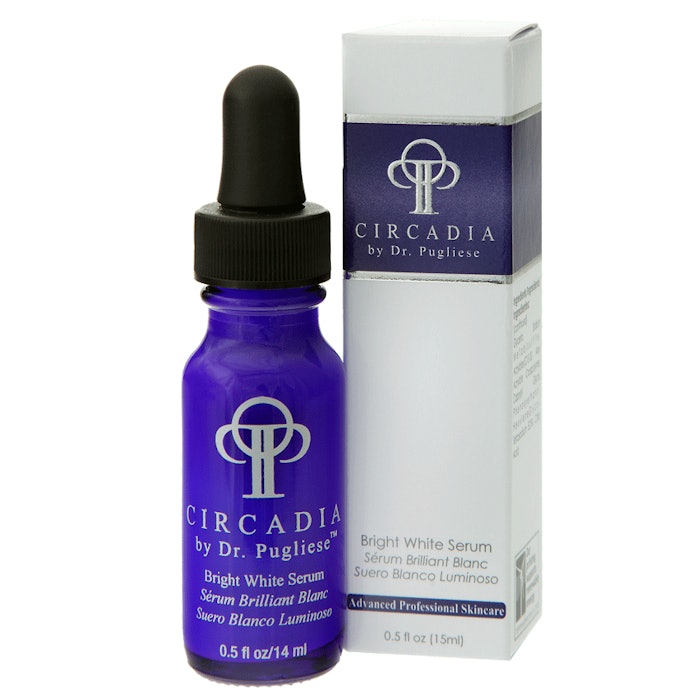 The Bright White Serum is formulated with potent antioxidants, vitamin C and melanin inhibitors to help reduce hyperpigmentation and brighten skin.
This product helps with age spots, sun spots, uneven pigmentation and post-pregnancy melasma.
A few featured ingredients include:
Regufade (trans-resveratrol),
BV-OSC (tetrahexyldecyl ascorbate),
Vitamin E acetate (alpha-tocopherol acetate),
Phenylethyl resorcinol (SymWhite),
Marrubium stem cell extract and
Tyrostat-11 (Rumex occidentalis extract).
800-630-4710, www.circadia.com