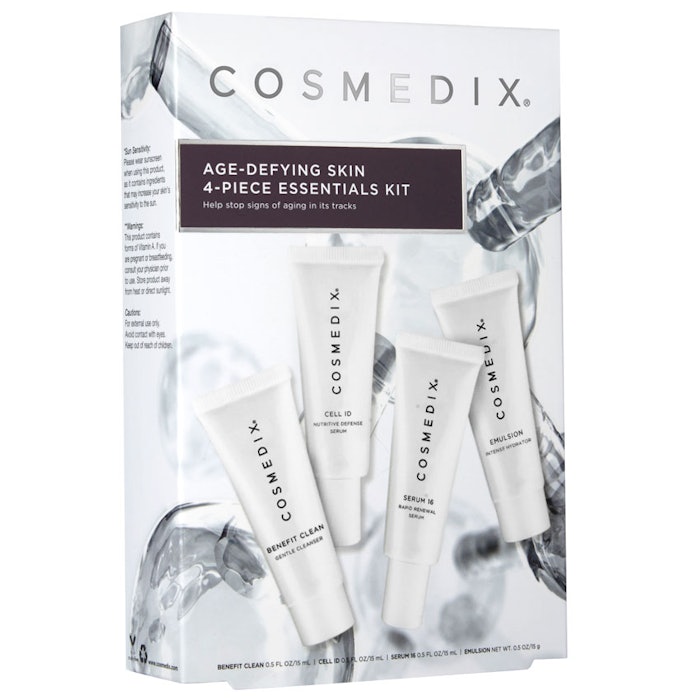 Cosmedix Age-Defying Travel Kit is an easy-to-follow regimen to keep the skin looking youthful on the go. The travel size kit is airport friendly and includes a cleanser, two different serums and a hydrator. This anti-aging regimen will help reduce the appearance of fine lines, wrinkles, dehydration and overall lackluster skin. The combination of these different products will help to smooth, hydrate and restore the skin to a more youthful appearance.
Products Included:
Benefit Clean: This sulfate-free cleanser is gentle and intended for daily use. This product is good for all skin types.
Cell ID: This restorative defense serum works to reduce the appearance of fine lines, wrinkles and dark spots.
Serum 16: This rapid renewal serum more intensively reduces the look of fine lines and wrinkles using LG-Retinex, a rapid renewal retinol complex.
Emulsion: This intense hydrator provides deep hydration for the skin that lasts all day by using a combination of Liquid Crystal Technology and Shea Butter.
800-676-9522, www.​cosmedix.​com