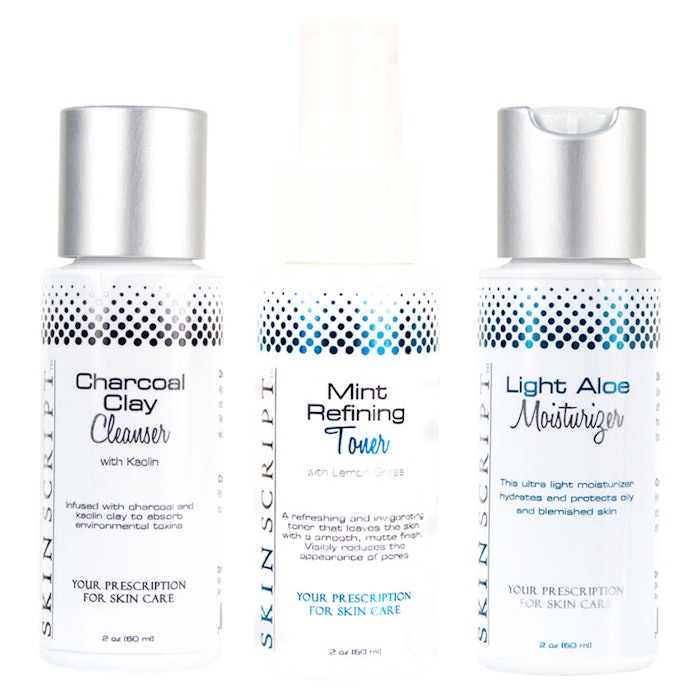 Minimalist Kit is designed for normal to combination skin and contains 2-oz. sizes of Charcoal Clay Cleanser, Mint Refining Toner and Light Aloe Moisturizer.
Charcoal Clay Cleanser is infused with kaolin clay to absorb environmental toxins, remove impurities and prevent clogged pores.
Mint Refining Toner helps eliminate environmental debris and irritants from the skin while balancing surface lipids, tightening pores and firming the skin.
Light Aloe Moisturizer normalizes and hydrates oily skin and contains antioxidants to soothe and calm the skin.